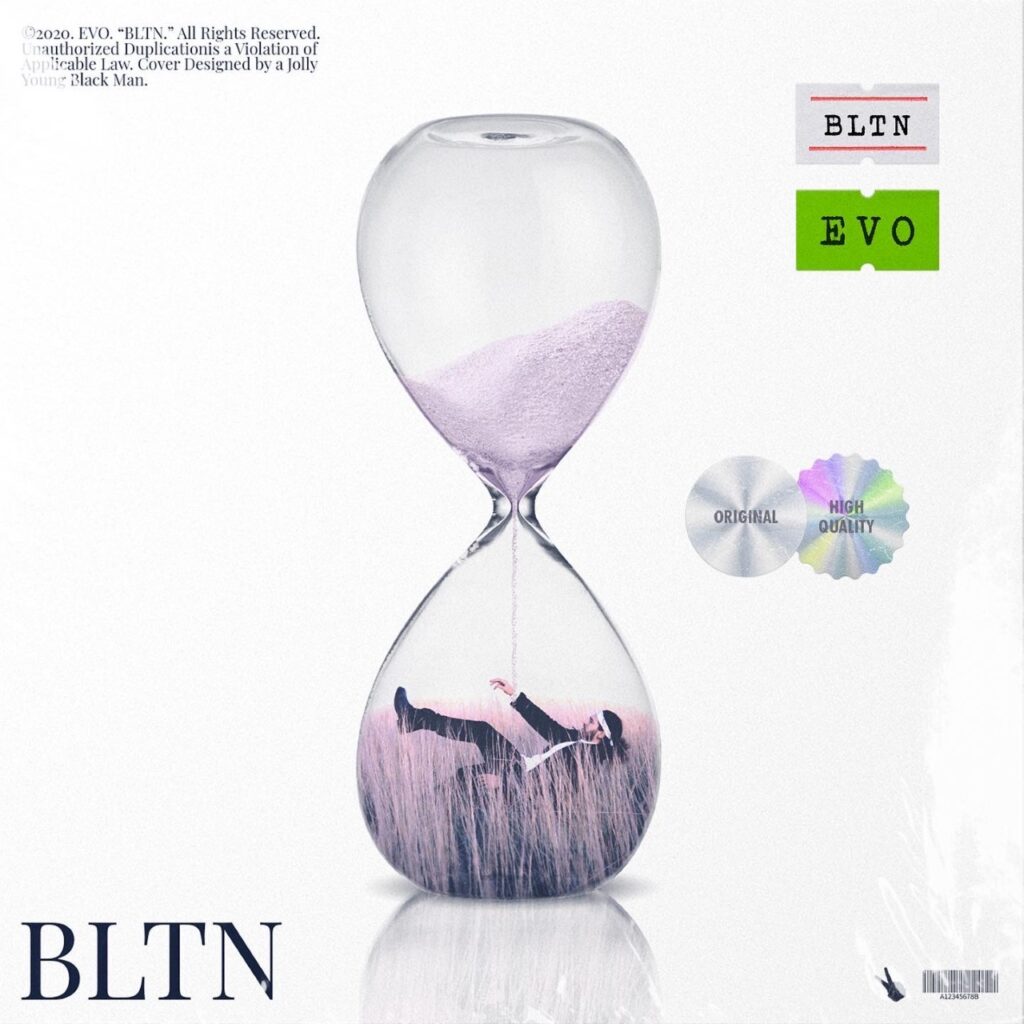 EVO is an indie artist, coming out of the Windy City. He has a back story that is kind of conducive to the potential for an interesting sound. After being born, and spending his early childhood in Chicago, EVO moved to Lebanon and then Syria as a result of civil war. He was in Syria for  some time,  before he touched back down on home soil and took the time to really hone in on his craft. A period of time passed by and in amongst all of the chaos 2020 has brought us, out of the rubble, emerges EVO's debut tape titled "Better Late Than Never".
This is a 9 song project where EVO really focuses on showing off his sonic versatility as he channels the sounds of artists like Kanye West, Drake, Frank Ocean and The Weekend. Within that star studded sonic explosion, we get a splash of the Chicago born rapper. Beat selection makes this project stand out in a big way. The entire body of work sounds like Kanye, 40 and Travis Scott had an intense brain storming session which birthed what we now call "Better Late Than Never".
"Pocket Change" was a stand out for me. This track has big "If You're Reading This It's Too Late" vibes. EVO uses a couple of different flows as he speaks on what is really the theme of the project; the fact that the boy is here and ready to make his mark on the industry. "Heart of Vegas" is another great track. Usually a track like this, which is really something you would expect from Frank Ocean, wouldn't fit on a project like BLTN. But if I am being honest, EVO does a great job of adding his own flavour to the sound to keep things interesting.
"Mr. Guinness/B.L.T.N" is one of the best outro tracks I have heard in some time. I was getting major "Nothing Was The Same" vibes. Switching seamlessly between RnB, melodic rap and then topping things off with some bars to take us out.
In closing, this is an amazing debut and I feel somewhat privileged to have been able to cover it. EVO's sound is polished to a point that is rarely seen in any debut projects. This tape is a very well put together body of work that sort of takes the best aspects of a myriad of top 10 albums we have all loved over the last 10-15 years, mashes them all together with some of EVO's secret flavour on top and voila! I think this man has a bright future ahead of him. Go follow him on Instagram and let him know if your thoughts @basha_bouli
Rating: 9/10