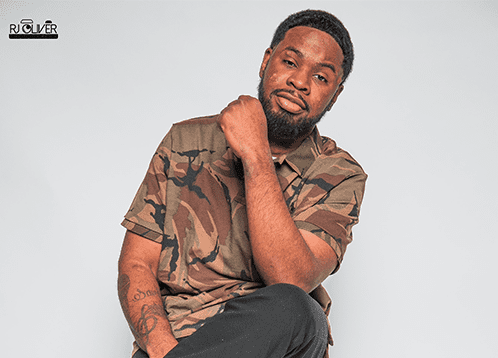 Cloak The Scribe!!! I would personally like to thank you for rocking with our BLOG and most importantly pushing dope real Hip Hop! Let me ask you how long have you been a Hip Hop artist?
Since 2008 I dropped my first mixtape Life Music Vol. 1
Chicago!!! We know for a fact the independent scene in Chitown is very healthy! How has your city influenced your music career! How does your city embrace your Hip Hip movement?
Musically in every way. Coming up I was and still am an avid listener of Hip-Hop music. Whether underground or mainstream. I found myself more influenced by Artist who were more lyricist and real than gimmicks. The city is one where when your real they respect you even if they may disagree with your views on what goes on. The support is heavy but there is some resistance.
Also, how did you get you emcee name?
Friends and family use to say I wore hoodies like Cloak's so it stuck. Adding "The Scribe" cam from my love of writing and poetry (which I haven't written any poetry in a while).
How are you dealing with this whole nationwide lockdown due to Covid-19 Corona Virus? Has this effected your music career in any way?
Nah. I'm still in the studio, planning and shooting videos, I'm planning a live stream concert, photo-shoots, and etc.
Your latest album "A Little Music While You Wait", please breakdown the creative process behind it?
It started out as a demo but after speaking with my Chief Engineer it was decided to flip it into an E.P. as a precursor to my sophomore project and other projects I'm currently working on.
We notice your style is super original and very creative. Let us know how your style if different than all the rap artists out there!
Originality and never coming average is a huge deal for me so I'm always pushing to do what isn't being done. And also just staying true to my life and my experiences.
How do you go about writing and producing your material? What type of mood are you usually in when making music?
It varies honestly. If I'm feeling unstoppable the song will sound like that. If it's different or deeper in thought process you'll get that too. We're human out here so attempting to be monolithic in my opinion is a waste and my art reflects that.
Are you voting in 2020?
Yes. We need a change in leadership on all governmental levels. And if we can't get it right then I'm all for voting the next ones out.
How does social media play a role in your success? How are fans/supporters helping your movement?
I get a huge response from my community about the music. Good, bad, or indifferent they're definitely involved.
With this being IndieHipHop.com, we always ask this important question. What is your definition of true "independent hip hop"?
Being self sufficient. You as the Artist built your team. You as the Artist are funding your endeavors or making your sponsorships happen. In being an Indie Artist you take on the roll of both Artist and Business Owner and should treat as such.
Where can people find you on the Internet? Drop all the vital links.
Website: TBA, Facebook: Cloak The Scribe, Twitter: @cloakthecribe, IG: @cloakthescribe
Any shout outs?
A: Shout Out Famnorf of Pots and Pan Audio, James Media, CamQuotes, Ravo, Jesse Parks, Rmb Justize, Mr.Robotic, Epik The Dawn, Renazance Beats, Dre Knows, Rockit Pro, Delon Music, Grungy Boguez, Eva Rhymes, Jovan Landry, Onisha Val, Skyzoo, Torae, Sinatris, Leland Philpot, Ceecee Simone, Excitement Radio, Trendcity Radio, Air it Out Radio, Gorgeous Foodie, Azzy Kazzy, Akisha Lockhart