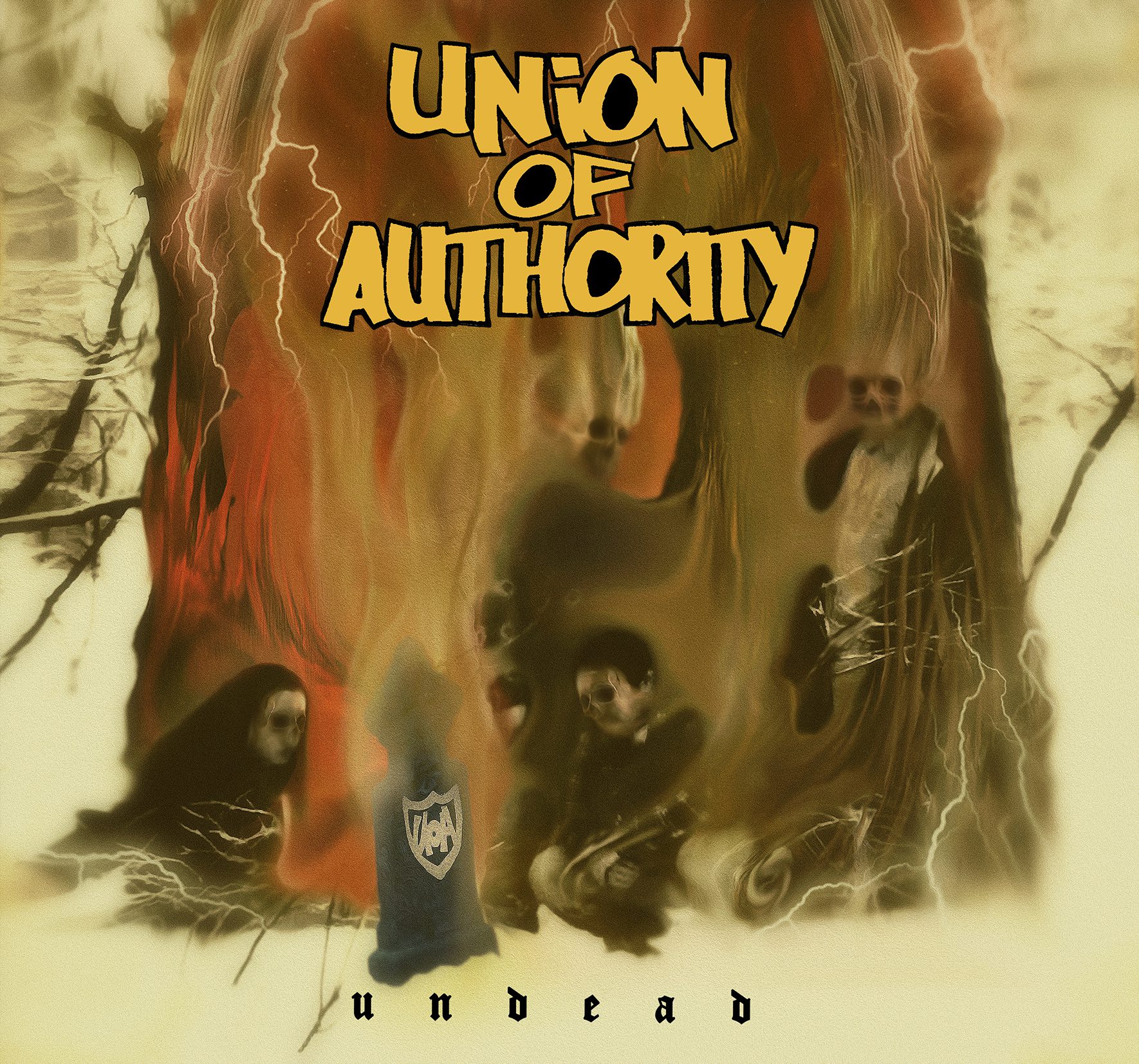 Union of Authority are a blast from the past, and it's kind of funky! Union of Authority are a funky, retro rap group from Ottawa and Toronto, Canada. December 4th saw the release of their first EP in over 20 years, titled "Undead". I recently had the chance to listen to this body of work which was hand crafted by Neil Wetherdon (Vocals), Frank Cava (Vocals), Olive Postlethwaite (Vocals, lead and rhythm guitar) and Jason Kotsopoulos (Vocals, bass guitar).
"Ottawa Riders" is the first song on this EP and this song gets a little bit rowdy, as the band take their listeners back in time to 1992. A typical Friday night in Ottawa with an ice cold bass line.
"Funky Boss" is a favourite for me, that Beastie Boys sample is nice! Staying true to their sound, this song takes you back in time to early nineties punk with a super funky bass line and a really simple, anthem lyrical scheme: "Funky Boss".
"The Moving Staircase" is an interesting piece of work. In my opinion, this is where the band really showed off their craftsmanship as they switch seamlessly between different musical styles. Again, that bass line, guitars, keys and some very cool drum variations through out this track.
This was an interesting album for me because lyrically and flow wise, this album didn't really do much for me. Aside from paint a picture of what Ottawa was like in the early nineties. But musically, it was a fun album to listen to. It's refreshing to hear the musicianship of live instruments on a hip hop album – even if this was a funk/punk/hip hop fusion. Follow them on Twitter: @the_uoa
Rating: 4/10