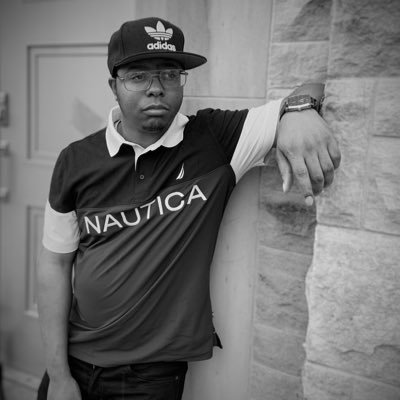 Hey Stan Smith, we would like to thank you for your contribution to Independent Hip Hop and keeping the culture alive! Your new single "FK Ya Feelins" is impressive!!! Please tell us what exact area code you represent? How long have you been making music? How did you come up with your emcee name?
Thank you for having me it's a pleasure speaking with you. I'm from the 315 which is Upstate, NY. In regards to me rhyming it's been on and off for 16 years, but actually physically recording music actively it's been a year. My emcee name came from my love of Adidas. Specifically the Stan Smith sneaker. I'm hoping to get an endorsement with them one day.
What influenced you to become a Hip Hop artist? What were the main factors that got you into being an indie (independent) Hip Hop artist?
Well I got into Hip-Hop at 13. It was spontaneous to say the least because I was playing around freestyling with some neighbors and they insisted I take it serious. I didn't until I heard my neighbor's older brother and that's when I knew this is what I wanted to do. He made me go back and do my history before he taught me to rhyme. I value that and believe that's what gives me an edge as an emcee. In regards to going indie, I don't have the resources most get lucky with by living in the big cities. I'm from Syracuse, NY. We don't get a lot of looks from the industry up here. So we only have 2 choices: Move away or do it yourself. I chose the latter.
How important is it for you to stay ORIGINAL? How would you describe your style?
Originality is the foundation of longevity. Trends die, but those who can REALLY RAP always have a place in the culture. The industry is trying to microwave and recycle talent all the while putting the labels in the red. If I had to describe my style it's RUN-DMC meets Nas.
Tell us about the creative process for your new single "FK Ya Feelins"!
With this song this was just a moment of inspiration and annoyance. My bro sent me a clip of a Blueface song where he used that mopping punchline and I was pissed. So I wrote the song that same day. I guess you can call it a subliminal diss.
In 2019, who will be on your personal music rotation playlist!? Any new artists you are listening to?
Yea I give everybody a chance. Right now my rotation consists of Curren$y, Griselda, Jim Jones, Nipsey and a few local artists like Real Talk and Oxburg.
Any new projects and videos you are working on? Planning on a tour anytime soon?
As a matter of fact I have a song titled "What's My Name" dropping July 31st with a video following up shortly after. I have a potential cross marketing deal in the works but that's all I can say at this moment. In regards to a tour, nah no tour. Have to build my audience first.
Your TOP 5 in Hip Hop, Dead Or Alive??!!
Nas, Method Man, Black Thought, Big L, and Nipsey Hussle
How did you come across our website?! Also, are you planning on being independent your whole career?
I was looking for Indie sites to submit music too and to keep up with the current culture outside of mainstream Hip-Hop. I don't plan on staying indie, but I ain't mad if I do. it's all about the opportunities that are available.
Drop all your music and social media links!
You can follow me on all platforms @DaRealStanSmith or visit my website www.stansmithmusik.com
Any shout outs!?
I'd like to shout out myself first and foremost for putting in the work, I wanna shout my man Shem-God for help guiding me, my beautiful fiancé and our 3 kids, and lastly Seth Marcel, my guy Dawny and my bro Buck for supporting me. If you a manager holla at me. I can make you a lot of money.