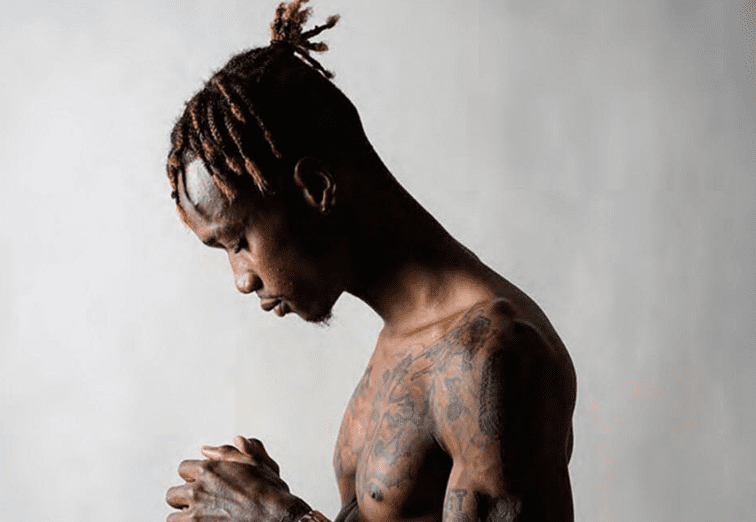 Yo AUS10, let me ask you how long have you been a Hip Hop artist?
A: I've been rapping since age 14 and I would add that at around 17 years old I began to take it serious.
How has your city influenced your Hip Hop career!
A: To start, although I'm a Californian my influences are worldwide. I would say Los Angeles, the West Coast in general just has a certain vibe thats very unique. I can choose to bring the city out of me when I desire to do so and you'll hear it in the music or I may choose another display of lyricism, either way in the core it's coming from a boy who grew up in a city & have a story like many other black boys.
Also, how did you get you emcee name?
A: My earliest memory of me getting my name was from a talk with one of my older sisters who in my early stages introduced me to studio environments and really believed in me and showed it the most.
How are you dealing with this whole nationwide lockdown due to Covid-19 Corona Virus? Has this effected your music career in any way?
A: I'm dealing with it well. Prior to this pandemic I was and still am naturally someone who invests more time in my craft & work indoors than being out and about unless there's a distinct reason to get up and go. While this change has definitely affected me mentally due to the amount of recorded deaths and the conditions of how physical interactions are happening, as an individual I'm still taking the time to make sure my health is A1 by exercising & eating and staying focused on the music as well.
Your debut album "MATTER OF FACT" Please breakdown the creative process behind it?
A: It's funny to me that you call it an album because I approach all my projects as my best work at that time so I must be doing something right, but to your question definitely usually I have a catalog of beats sent from different producers from all over and I take the time to listen to a few and if the first few are dope I'll continue listening. Even when producers that don't have the largest following or catalog tap in I hear them out too because I remember when I was just starting out as a rapper and I thought all I needed was that 1 person to hear me. After I find the right beats I write my lyrics on the spot & record it after rehearsing it. It might sound very simple but for someone like me, who takes time to critique himself on every single individual word for the best combination or lyrics, it's a worthy challenge.
How do you go about writing and producing your material? What type of mood are you usually in when making music?
A: I open my mind immediately when I'm listening to new instrumental & writing new music. These thoughts of mine which end up in song form comes from a higher intelligence, a higher source, so I got to be open to receiving it so I don't go off saying the same things as I said in a song a made 1 hour ago or 2 hours ago. The mood I would say I am in when I consciously sit down and tell myself it's time to make some new music is, I would say… mindful. I say mindful now because as I've matured I know i where I'm looking to take the music and how I want to be remembered and there's a certain energy that comes along with that.
Are you voting this year?
A: Potentially, I have a larger future goal of change outside of politics and as an individual of society to one day create my own events that'll feed & give back to those who need it in real time.
What is your favorite social platform?
Instagram / Facebook
With this being IndieHipHop.com, we always ask this important question. What is your definition of true "independent hip hop"?
Let me break it down like this. Hip Hop is a state of mind, the way I carry myself is Hip Hop, the way I dress and speak is Hip Hop. It's a cultivated character. Being independent, for me, is someone who takes on the role of investing in them selves and not having to do it anyone's way but theirs. I don't know what the term "independent hip hop" is in its self but as I mentioned, breaking down those individual terms "Independent" & "Hip Hop" separately can give you the clarity you're searching for when you put it together.
Where can people find you on the Internet? Drop all the vital links.
You can find me Instagram at @OfficialAus10
IG Link: http://www.Instagram.com/OfficialAus10
As well as on YouTube here : http://www.Facebook.com/OfficialAus10
Stream MATTER OF FACT by AUS10 Here: https://songwhip.com/aus102/matter-of-fact
Most importantly I'd highly recommend if you want to get a closer look into AUS10, what I've done so far and what's to come I want you to check out my personal website I created myself which is https://officialaus10.com
Any shout outs?
I'd like to shout out God first. I'd like to shout out my mother and everyone who's ever told me to "keep grinding" when I was a youngin trying to come up and make a name for myself. I'd like to shout out to everyone who's ever believed in me and showed what I bring to the game any type of genuine love.