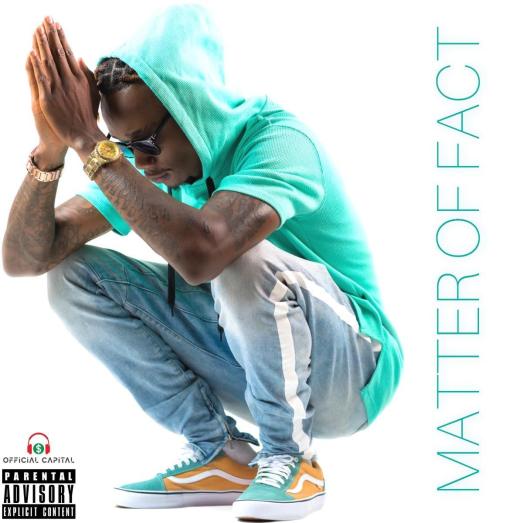 Austin Windom, aka AUS10, is a product of Los Angeles who has been earning his stripes since 2016. The 23 year old Cali kid dropped his latest Mixtape, titled "Matter Of Fact" in September of this year. In a sentence, what you get is; flows for days, West Coast beats and lyrics that are clever and very matter of fact. This 7 track EP with no features serves as a perfect way to showcase AUS10's flawless and diverse flow.
Can we talk about the opening track for a minute? If there was ever a way to introduce yourself to new listeners, as an upcoming rapper, this is it! "Dope Forever", begins with this awesome sample that is topped up with one of the slickest flows I have ever had the privilege to review. The best part is that this song is the first 3 minutes and you already get something like four or five different flow switches, probably more. Safe to say I was excited for this one after listening to "Dope Forever".
"Million Dollar Mind" is another favourite. Once again, slick flows, dope lyrics and AUS10 went with a more classic sample beat for this track. By this point of the Mixtape, you should be realising that the Los Angeles Lyricist is quite gifted when it comes to forming simple and catchy hooks that are honestly quite seamless; it's refreshing.
The rest of the Mixtape is very much like the above; clean, polished, hard hitting lyrics, excellent beat choice and once again, flawless flow. The second half of the tape is a little slower than the first few tracks but what I love most is that AUS10 has really put in the work required to make a full and coherent body of work. My next favourite is "Feeling Myself". By this point I was about 20 minutes deep into listening to a future superstar, looking at his play count and honestly just wondering "Why is this guy not more famous yet?" Just to understand how baffled I was, I even listened to his 2017 tape, which was equally fire!
In conclusion, I genuinely think that we have stumble across a future star, here. As long as AUS10 can get the business side of things right, this boy is truly musically gifted and the world is his oyster. There really is not too much more that AUS10 could have done to better this project. As described, it is a perfect culmination of life lessons that he has learned to date. If you have made it this far, it's safe to say that I am now a fan and I think you should definitely take a listen. Follow him on Instagram @officialaus10
Rating: 8/10