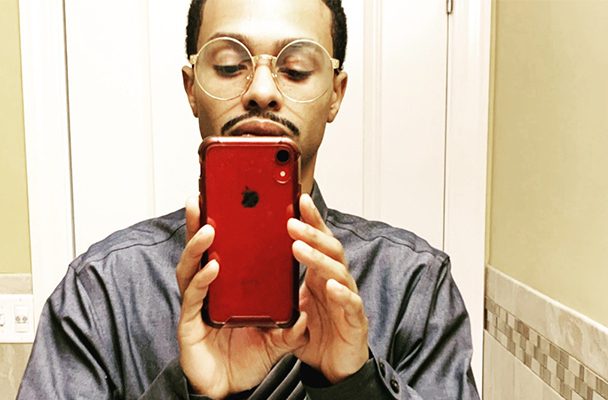 LavyBabii ! We appreciate and love your true authenticity to the independent Hip Hop culture! Please tell us how many years you been rapping? Where are you from?
I have been making music since 2014.
I'm from Dayton, OH.
What separates you from other up and coming Hip Hop artists?
It's really up to the people to determine what makes me different from others. ??
But if any artists wants to work HMU
937-581-6914
What is the earliest hip hop memory you can recall?
I remember the mid 2000's like the Crime Mobb era is when I really started getting into hip hop passionately.
How are you coping with this whole Covid 19 situation? Has it delayed any new music production by any chance?
There is no coping for me. I work in the medical field, since the pandemic started it's been Monday-Sunday. Being on the front line I can say Covid is as bad as they say. I had it but I beat it, our focus is keeping others from getting it. this disease will be beat!
Not only did it delayed everything with music social media etc etc
I can't go to parties, bars, clubs, nor leave the state. I cannot & will not put others at risk. people's safety is more important… I'm blessed for the little time I do get to go to the studio.
Tell us about your biggest Hip Hop influences?
I really don't have one. We all are different in our own way. That's what makes the industry so creative.
Please breakdown the creative process of your new single "Peach" .
+ my Pole dancer friends for that song. They
Made making that song easy ? I learned that ? emoji meaning from them. & Instagram is ?.
Your honest opinion, out of all your songs on spotify, which is the one song you feel stands out the most!?
Right ?
It's my first exclusive song always will be my favorite song on Spotify it has over 1M streams gotta be a favorite.
We have to ask, with all this social discourse and revolt, protesting and rioting, exposed police brutality toward blacks and BLM, how do you guys feel about this? We would love your guys perspective on the climate we are living in right now?
No Justice No peace period✊?.
How important is it for you to stay "INDEPENDENT" as an artist? Or are you seeing yourself getting signed to a major?
The independent lane is coo but I think even a year experience signed would be a big help brand wise. Some of the greatest independent artists started off independent, signed to a major then went back to independent once the contract was over. Why not try it.
If it came down to 1 ALBUM only, what underground/independent Hip Hop album would you consider THE BEST OF ALL TIME!!!???……One 1 album you can choose.
In my opinion Chief Keef will always have the best independent run. I will never forget that glo & the year it happened is the year I recorded my first song. Come to Dayton I have a heck of a story to show.
Drop your links?
https://vm.tiktok.com/J22ukF1/
https://vm.tiktok.com/J22QqKj/
Instagram- #LavyBabii
Twitter- #LavyBabii
Facebook- #LavyBabii