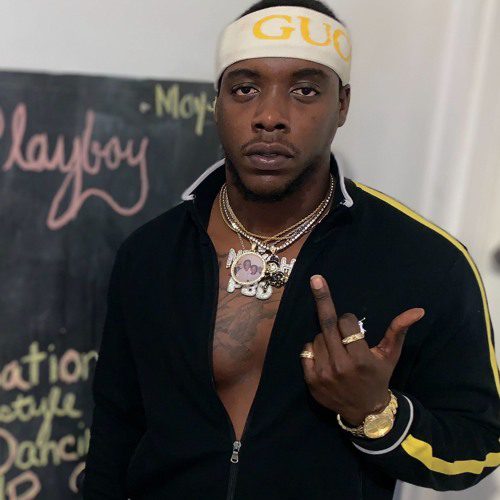 Playboy Poppy! We appreciate and love your true authenticity to the independent Hip Hop culture!  Thanks, I appreciate the opportunity)
Please tell us how many years you been rapping?  Ive been making music about a year and a half now, almost 2 years actually )
How did you come up with your artist name?  My Family Came up with an Music Group Called Playboy Monopoly, my name was already poppy. That's when Playboy poppy came, I thought it blended well.
What separates you from other up and coming Hip Hop artists?  I'm myself, I never strive to be anyone else and I think that shows within the records.
What is the earliest hip hop memory you can recall?  I got on music pretty late, I was locked in with sports but once I did start listening I say it was around the young joc era.
How are you coping with this whole Covid 19 situation?  I've just been networking, promoting and trying to figure out different market strategies I can attack with, so I'd say I'm taking it well, ready for it to be resolved though.
Has it delayed any new music production by any chance?  Not any production, just shows and interviews only. I still been releasing music.
Tell us about your biggest Hip Hop influences?  Drake and Kevin Gates.
Please breakdown the creative process of your new EP "All Eyez On Me".   All Eyez on my was heart felt, it didn't really need any creative direction. I just took what I felt I was going through at the time and put it on a beat & let whoever gravitate to it. This tape was for me fr.
Your honest opinion, out of all your songs on your new EP, which is the one song you feel stands out the most!?  Big Steppa has that industry sound that I feel can breakthrough.
We have to ask, with all this social discourse and revolt, protesting and rioting, exposed police brutality toward blacks and BLM, how do you guys feel about this?  I feel as if they should first, Arrest those cops that killed breonna Taylor. Defund the police and build from the top down. The lack of morality within the system is scary.
How important is it for you to stay "INDEPENDENT" as an artist? Or are you seeing yourself getting signed to a major?  Independent is the route to go, I'm going to stick with that one.
Where can people find you on the web? Drop all the vital links.  My music is everywhere, Just search Playboy Poppy
Instagram: @playboy_Poppy
Twitter: @playboypoppy
Best.