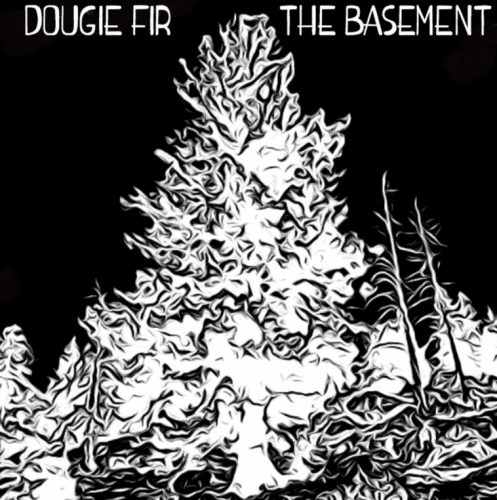 Hailing from Missoula, Montana, Dougie Fir is an all out hip hop artist. His unique sound and almost nonchalant demeanour make for an interesting project "The Basement". Which is a follow up to his 2019 drop,  "Wilderness". The 11 track project features Tonsofun and serves as an invitation into the mind of an artist.
Lyrically, Dougie has bars. The opening track, titled after the album itself, "The Basement", is a perfect opener. A hard boom bap beat as Fir lays his intentions very clear; "I got a couple different world's I want to take you to". He does just that, taking us deep into his psyche with lines like "I'm a pacifist and a masochistic, so sometimes I just stand there while my ass gets kicked".
"The Hill is Steep" is a great follow up. Lyrically, another strong performance and he even adds a couple of breaks in his flow, for effect. The production here is crazy, sounds and feels like a dream. Would love to see visuals for this. "Writers Block" is a classic, from the jump. Those violins are on point and the hook is the kind that almost forces you to bop your head. Dougie Fir's flow in this track is a nice change. He doesn't depart from his trademark style too much but adds a couple of very subtle extra rhyme schemes for the palette.
I'm going to mention "The Monkey Wrench Gang" with a single descriptor, HARD. "Mac Miller Time" is my next favourite. Clearly, Dougie Fir was inspired by the legendary late and great Mac Miller. This was perhaps the touching tribute that we didn't know we needed. "Microdose" is another stand out track! Again, excellent production and clever rhymes make for a top class hip hop track. I love the flow that Dougie Fir went with in this track, especially those first few bars!
The closing track is a nice touch, the sound of "Round This Way" is completely different from the rest of the project. But it acts a perfect vibe setter, like, cue the closing credits vibes.
All in all, this is a good and coherent body of work. Dougie Fir does a great job of choosing production that not only fits well together, but also compliments his song writing ability in the best way possible. A rapper like Dougie Fir deserves a whole lot more attention than he has received previously, but that's why we are here right? I highly recommend doing whatever you have to do to get into your own little comfort zone, press play and just let this man guide you on what is honestly a journey worth taking.
Production was fire, lyrically above most rappers around, and the flow had it's interesting moments to help keep you engaged. Go follow him on follow him on Instagram @dougie_fir and let him know we sent you!
Rating: 7/10