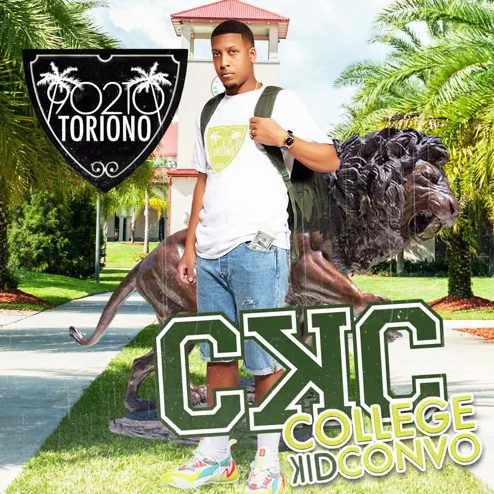 90210Toriono hails from Jax, Florida; repping St. Leo University. The sophomore is a business and marketing major who just released his debut album, "College Kid Convo". This is one hell of a debut! This is a refreshing body of work, consisting of 11 tracks and features from Swordz, Money Junkie Cam, Shot Out, Pretty Eyez, Wes Crav and T-76.
"Back To School" is a stand out for me. This song is relevant and there will be few Covid era students who wouldn't be able to relate to this track. 90210 delivers some slick bars and does it with flawless cadence. The production is simple but effective. This is a song that is primed and ready for some wild mosh pits once campuses return in full force.
"Money Junkie" is another favourite on this project. The hook is infectious and both rappers bring clever rhyme schemes, hard hitting bars and seem less flow switches. Like much of this tape, the production is low key but effective, which allows 90210 and Money Junkie Cam the opportunity to really do something special.
All in all, this is a dope debut! The album features lyrical depth, clean flows and execution, simple production, catchy hooks and is an all round good job at putting together a college concept album. Follow him on Instagram: @90210toriono
Score: 7/10