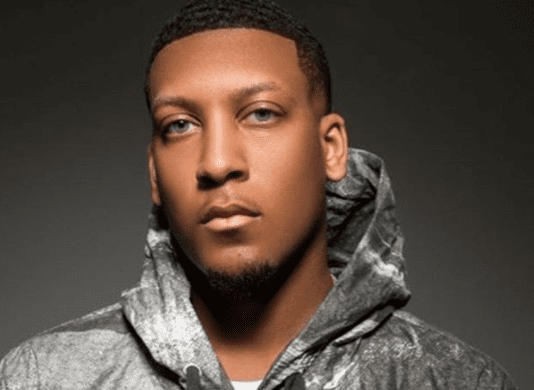 What was the earliest hip hop memory you can recall?
The earliest memory I have is when I wrote my first song in the studio while my father was recording and performing the hook for him.
What sets you apart from other new up and coming artists?
I believe I deliver versatility in terms of my pen and what genres I can perform, I have a positive look and sound, I encourage my audience to get an education and have fun while doing so, and I don't have any tattoos, piercings, or gold teeth.
When was it when you realized that rapping was for you?
My sophomore year of high school where I performed in front of over 100 people and got a standing ovation at a pep rally.
Where did your moniker originate, 90210 Toriono?
Well… 904 Toriono didn't have the same ring to it. I've always had the desire to be an artist and actor in Hollywood, and my pops had created a comedy series called "The Hood Gone Crazy" and the second installment was called "From The Hood to Hollywood" which I played a minor role in. Once I learned about Beverly Hills and it being one of the most luxurious parts of California I had the desire to move there, I learned the Zip Code and realized it rhymed with my name and it's stuck ever since.
Has this Corona Virus interfered with your music push?
Hell ya, it's diminished my opportunity to perform in venues and get exposure. I've been plugged in with the cities major DJ's and promoters, but at this moment I can't take advantage with COVID-19. And as a new artist, people need to see me.
Dope video "Back To School"! Much respect on the positive message that track brings to the youth!! Please give us the background story on this track, and how you linked up with Swordz. This is your debut single…Right?
This is my debut single, the studio was like my after-school program growing up, my father and Godfather have the oldest standing studio in Jacksonville, Florida (All Pro Studios). As I was growing up through my preteens I would watch sessions of 100s of artists come through and Swordz was a frequent artist at All Pro. As time went on he was somebody I always wanted to work with and as I was creating my project and we created "Back to School", I knew I needed him on the track to reach its full potential as he was exploring the sound that I needed for the song.
What do you hope new listeners take away from your debut album "College Kid Convo"?
I want to go back to delivering quality music with a positive message and to be a breathe of fresh air without having lyrics with emphasis on jewelry and cars and murder. Just something positive.
Any new music we can expect for early 2021?
I want the people to digest "College Kid Convo" first, then after completing this semester I want to drop an EP I'm currently working on. But as of now, check out my current single and video for "Babydoll", which is the second release off my album, and get ready for my next release "Michael Ealy" dropping soon, and my team is working on filming in L.A. with Michael Ealy guest appearing.
Did you vote this year?
Yes I did, and I encouraged all my friends and followers to vote for Joe Biden this past election. I would like to congratulate them and I hope to see some real change over the next four years of his Presidency.
Any advice for new indie artists who are considering becoming a rapper?
You need a team in this industry, learn about as much as you can, get your BDS, Copyrights, Media base, BMI or ASCAP. Educate yourself on the business that you're going into.
Drop all your links.
@90210toriono on Instagram and Twitter.