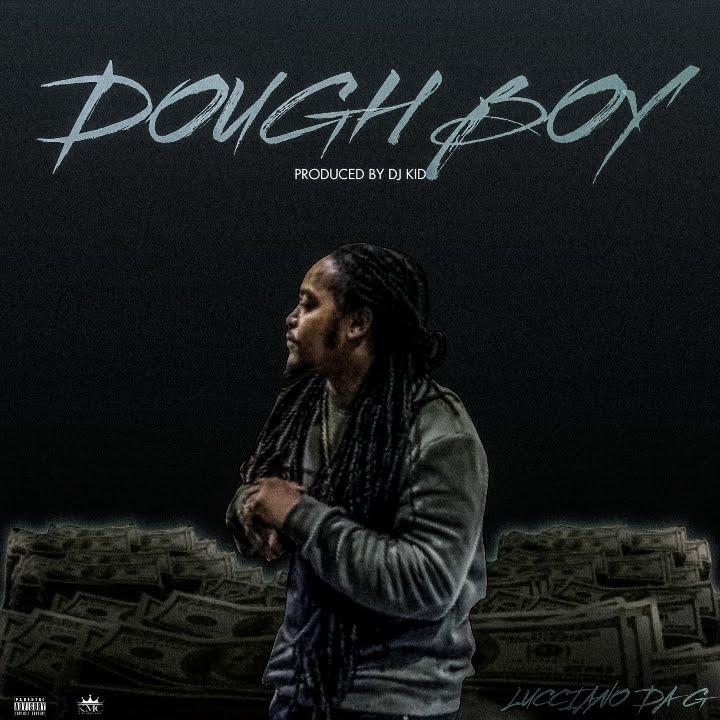 For all the readers who don't know, is Lucciano Da G your real name or your artist name?
That's my stage name.
How long have you been making music? Any specific influences?
I've been in actual industry for about 2 years now.
What city you from? How is the Hip Hop scene there?
I'm originally from Winfall, NC just outside of Elizabeth City and Hertford, NC. The music scene is pretty scarce. People do music, but none really push their music outside of the local scene.
Congrats on your latest single "Dough boy" with DJ Kid', we just completed a review on dropping soon. Break down the single in a few words.for us. Also, who designed the cover art?
Thanks man, I preciate it. The single is just me being me for real for real, in my hood "I'm Dough boy".  Cover art was done by King Music Corp. graphic design team.
How did you link up with DJ KID?
I think somebody tagged me in a post of his on Instagram and he DM'd me, then my manager and my label got involved and it went from there. Like, DJ Kid a real good dude, so yeah shout out to the bro DJ Kid.
How are fans and supporters reacting to your project?
Man, the support is crazy right now for real. I just came off a radio promotion run for "Dough boy" and to hear the fans calling in to the radio stations in all the different cities I was in was crazy to me. Like, I knew was kinda lit, lol, but like, that really made me realize how big the song really is.
What are a few different moves your making for 2020 when it comes to your music career?
More videos, more promotion and the bag is a lot bigger this year. I was supposed to perform this year at sxsw 2020 but it has been cancelled this year due to the coronavirus situation.
Any future collabs or projects you working on for 2020?
Working on the "Loose Cannon Vol. 5 Lucciano Bryant edition" set to drop on 8-24-2020. Be on the look out for that.
Our highlight question, what your definition of "indie hip hop"?
Indie hip hop is when you getting everything off the muscle. No major labels with their hands in the cookie jar, just a bigger bag and higher percentages all around the board.
Where can people find more of your music other than Spotify?
My music can be found on YouTube, Amazon music, Apple music, Google play, tik tok, and every other major digital platform.
Lastly, any shout outs you have?
Man shout out ta KMC, shout out the Carolina's, shout out DJ Kid, shout out to errbody thats streaming my music and definitely shout out to indiehiphop.com