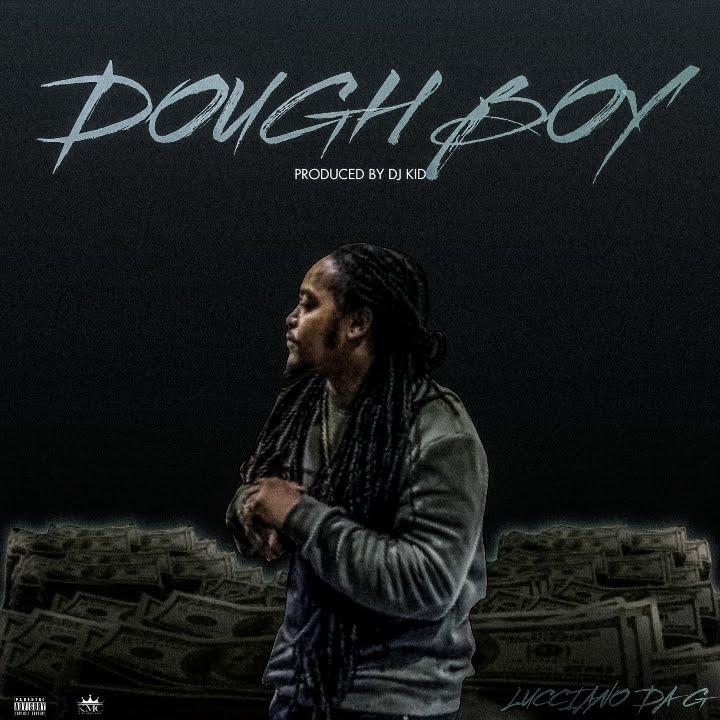 The Hip Hop world has seen some big names come out of North Carolina, the latest of which would have to be DaBaby. Greensboro native Lucciano Da G is trying to reserve his spot as next on then list for NC with his single "Dough Boy."
Thanks to DJ Kid, the tracks production is absolutely immaculate, blending both acoustic and traps sounds flawlessly.
Lucciano has a clean flow that's punctuated by crisp vocals. It sounds great. However, his lyrical ability might fall under scrutiny to some. The chorus sounds kind of like a nursery rhyme due to its repetition, and an includes a line that I can't help but think of comically.
"I'm the dough boy/ Know the number for the law"
I know that what he's trying to say is that he has the police in his back pocket, but it sounds like he's bragging about having memorized the national emergency number. This isn't a criticism, though, merely an observation for the sake of humor. Other than that, his verses aren't terrible. There aren't a whole lot of standout lines, but there are even fewer bad ones. The majority of his bars fall into a category of mediocrity.
The reason that this song works and sounds as good as it does is due to two factors. The first being the strong production value. The recording quality, mixing, and the instrumental are top tier. The second factor is the way Lucciano navigates the beat effortlessly. His flow is precise and capitalizes perfectly on the strong production. If it weren't for these two things, "Dough Boy" would just be your run of the mil, low effort brag rap about being rich. Thankfully, it has a bit more to show for itself than just that.
Rating: 7/10
Highlights: Production, Flow
Follow Lucciano Da G on IG