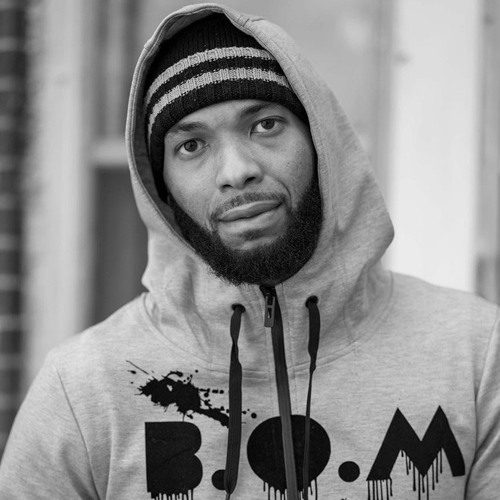 For all the readers who don't know, is Its Doc your real name or your artist name?
lol No. Its my artist name.
How long have you been making music?
Collectively like 8 years. I was in a group and we stopped in 2011. I started in 2017 as a solo artist.
Any specific influences?
Dom Kennedy, Nipsey, and Jeezy to name a few.
What city you from?
Oklahoma City
How is the Hip Hop scene there?
Its growing. We got a lotta dope artists on the rise out here.
Congrats on your latest project "B.O.M Betting On Myself" which we just did a review on dropping soon. Break down the project in a few words.for us. Also, who designed the cover art?
Cover art was shot by my bro The Billy Green and designed by Overdaux. Its a pot of motivation, inspiration and feel good music.
How are fans and supporters reacting to your project?
They love it. I hear alot of "your music motivates me" or "touches my soul".
What are a few different moves your making for 2020 when it comes to your music career?
I'm currently negotiating some things that could help me expand my music and brand heavy.  Merch and much more.
Any future collabs or projects you working on for 2020?
I'm always recording but I plan on promoting this project all 2020. I'm always open to collabing with anyone wanting to make something dope. Especially in my state.
Our highlight question, what your definition of "indie hip hop"?
Music not backed by a major label.
Where can people find more of your music other than Spotify?
Apple, Tidal, Soundcloud, Youtube,… All major streaming platforms.
Lastly, any shout outs you have?
Shout out my biggest inspiration my wife and kids, Drummajai for helping get my sound how i envisioned, Phil Lea, Keyiara and Thomas Who? for bringing your incredible talents to the album, and my listening team Max, Hood, Marlo and BG and anybody who is supporting!