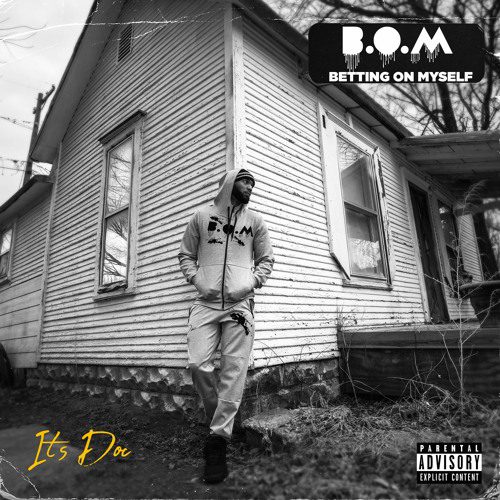 The entertainment business is often considered a pipe dream by those who aren't trying to get into it. To some extent, they're right. But to rappers like the Oklahoma based Its Doc, it might just be something a bit more achievable than just a dream, and his album "B.O.M Betting On Myself" is my justification for saying that.
The first thing I noticed about this project is that Doc focuses the majority of his effort on telling interesting narratives. Even if a rhyme isn't intricate, the line while still likely have some importance to it if it contributes to the story he's trying to convey, which Doc is no slouch at. Even though a lot of his flows are similar, and his rhyme schemes are based around the most common syllables, his ability to deliver an engaging narrative makes both of those things moot points. I think you might be able to draw a comparison to the late Nipsey Hustle when describing Doc's lyrical talents.
The production on the project holds its own as well. There is a fairly decent sized mix of different sounds throughout all of the tracks, and that really helps to distinguish the songs from one another. The mixing is solid, the instrumentals are clean, and there isn't much else to say about it.
Doc and "B.O.M" will probably be best enjoyed by fans of Murs and Nipsey. The storytelling is on point, the artist rides the beat well, and the instrumentals are just as clean as I could ask for. This guy has all the ingredients of a great artist in the making.
Rating: 8/10
Highlights: Storytelling, Production
Follow Its Doc on IG