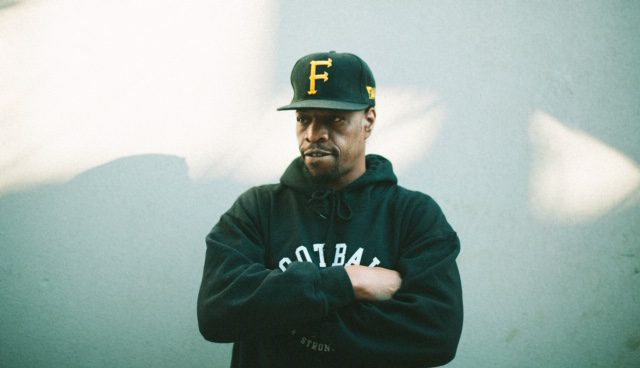 Hey Allahwise, we would like to thank you for your contribution to independent Hip Hop and keeping the culture alive! Your new album "Mos Famous" is impressive!!! Please tell us what exact area code you represent? How long have you been making music? How did you come up with your emcee name?
Appreciate y'all. I'm from the Boogie Down Bronx area code 718 and I been doing music since I was 17 -18 years old. Still to this day it's been an off and on thing, now I'm more focused. My name is Allah Wise and I'm part of the Nation Gods & Earths. My stage name is Mos Famous. I came up with that name based on the label Fame Labs just like my brother Darkim goes by a.k.a King of Fame…. they also call me King Arthur a.k.a Wallie Wallstock. My style may switch up depending on which name I'm going by @ the moment.
What influenced you to become a Hip Hop artist? What were the main factors that got you into being an indie (independent) Hip Hop artist?
My influence came from my older brother Shakim. He would get audio cassette tapes with brothers with real rhyming skills, like the Cold Crush 4, Furious 4 plus 1 more & Slick Rick and Doug E Fresh. Can't forget the Sugerhill Gang plus my brother use to be rhyming with homie playing around with it. I took it a little more serious. I really wanted to start rapping when I heard LL cool J, RunDMC then Rakim. Those solo emcees made me want to be an independent artist. Then the rest is history.
How important is it for you to stay ORIGINAL? How would you describe your style?
Its VERY important for me to be original, to separate myself from other rappers. I'm a fan of the art, so I learned a lot just by listening to other emcees that was doing it way before me. I take a page out of their rhyme book then I make my own lane. My style is definitely a NY, BX vibe. Just The New York State of mind. With Real hip hop beats.
Tell us about the creative process for your new album "Mos Famous"!
My creative process is kind of simple. I might listen to the beat and let it dictate what direction I'm going in. Especially when I get a beat from Darkim Be Allah. Sometimes the beat tells me what to say.
In 2019, who will be on your personal music rotation playlist!? Any new artists you are listening to?
Well the playlist consists of old and new artist. First off, my whole team, everybody from Fame Labs. As far as new artists… J Cole, Kendrick Lamar, Benny the Butcher, Meek Mill, A Boogie & Don Q. Not too many.
Any new projects and videos you are working on? Planning on a tour anytime soon?
I have more projects on the way. I'm working with the Fame labs camp right now & a few new artists on the come up. I have a few titles however I'll stamp that when I'm complete with my projects. As far as video, it's more to come. I want to make a little mini movie just off my video. That's how I'm lining it up. As far as touring…… I can't wait. More than likely in 2019 we could put something together in the UK..
Your TOP 5 in Hip Hop, Dead Or Alive??!!
My top five dead or alive, RAKIM, SLICK RICK, BIGGIE, JAYZ, NAS..
How did you come across our website?! Also, are you planning on being independent your whole career?
I found out about your site from Shaka Amazulu and I plan to stay independent for the rest of my career; however I will collaborate with other artists besides my Fame Labs family.
Drop all your music and social media links!  Any shout outs!?
Shout out to: My Old Earth and my whole family, the Nation of Gods & Earths, the Fame Labs family, Wu Tang , Shaka Amazulu, and my fans for the support and being patient.
Check out these sites for updates and projects
https://blackstoneofmecca.bandcamp.com
https://famelabs.bandcamp.com