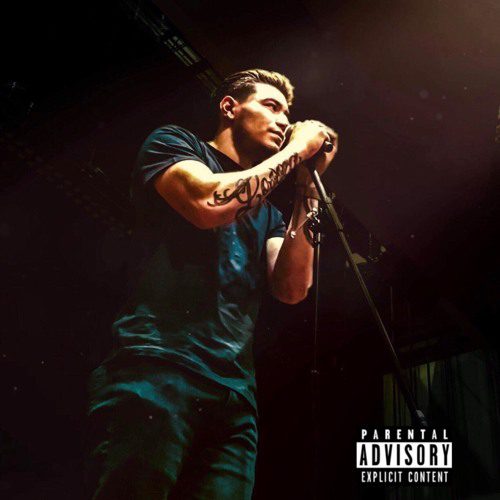 Bro Lossed!!! I would personally like to thank you for rocking with our BLOG and most importantly pushing dope real Hip Hop! Let me ask you how long have you been a Hip Hop artist?
I've been a hip hop artist now for 4 years now starting with my debut mixtape slow seasons back in 2015.
What specific area of Albuquerque, NM are you from?
I live in the West part of Albuquerque called Eagle Ranch with my mom.
Also, how did you get you emcee name?
I got my name because of the feeling of being lost all the time without an idea in the world of who I was or where I was going in life, music helped me find who I was.
Let's get right into it, your latest album "I Doubt It", has to be on of the dopest project in 2019, in my humble opinion. Please breakdown the creative process behind it?
I Doubt It was a collection of different things, but mostly the motivation to get past those people's statements of saying to me "I doubt it" when I said I wanted to be famous and their disbelief something like that could happen to a person like me.
We notice your style is super original and very creative. Let us know how your style if different than all the rap artists out there!
The style is all me and who I am. A very chill but very ambitious person who wants it all.
How do you go about writing and producing your material? What type of mood are you usually in when making music?
First of all I make the beat and then whatever vibe is in the air at the moment I'll start writing to it based off of that vibe. When I'm making music I'm in a very laid back mood and most of the time if a lit beat puts me in the mood I'll run with it.
Any upcoming shows to look forward to? Are you planning on touring any time soon?
I will not be performing for a minute but I will be soon.
How does social media playing a role in your success? How are fans/supporters helping your movement?
Social media is helping a lot in the connection process of releasing the album but face to face interactions is helping as well.
With this being IndieHipHop.com, we always ask this important question. What is your definition of true "independent hip hop"?
True independent hip hop is hip hop that comes from the heart and is not afraid to break the cannon set by the ones before us. Let's break the mold and ignite the fire from within.
Where can people find you on the Internet? Drop all the vital links.
https://www.youtube.com/playlist?list=PLuXZVk4qR5B1DEYXxozLe2zcJP48FQPU3