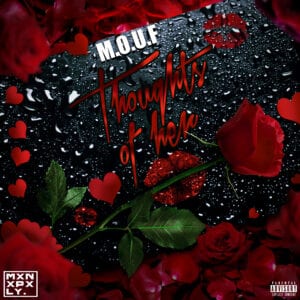 MOUF, Strong Island's vetted emcee, and one-third of the infamous group Mxnxpxly Family hits the scene with his latest single "Thoughts of Her."
By the title, some might think MOUF is showing off his softer side, however, once you press play a grown man's vibe takes over. "Thoughts of Her" is the ideal optical fusion of erotica meets Hip Hop. MOUF waste no time to lubricate the track with vividly seductive wordplay…From champagne to Patron, to body pleasing escapades, to happy endings.
The smooth blend of MOUF's storytelling and Razah's vocals are sure to elevate temperatures and arouse both the mind and body. Watch "Thoughts of Her" below.