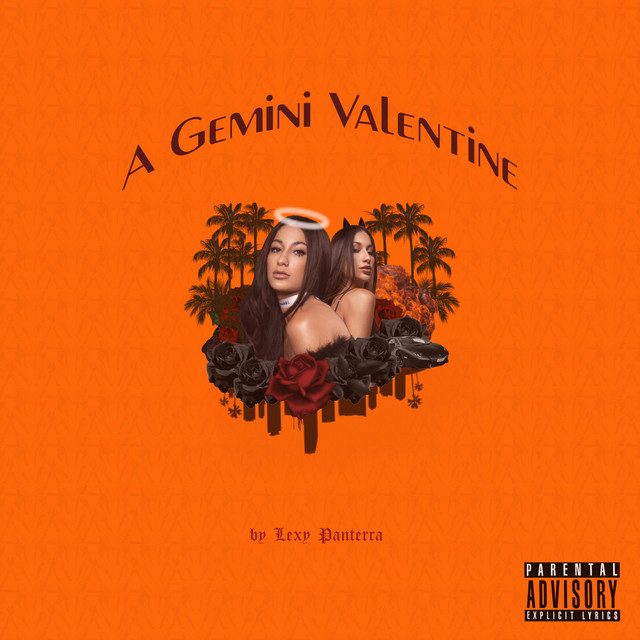 Bubbling international singer, songwriter, actress, Hip Hop artist and dancer Lexy Panterra searches for her ideal settings for her stunning, intimate voice on her promising new debut EP titled "A Gemini Valentine".  Her five-song EP arrives after a few years of teasing singles and remixes as far as I know.  Although it's her first official release, it comes with an intimidating Hip Hop and singing/melody pedigree.
Stream "A Gemini Valentine" EP on Spotify.

Despite or maybe because of her young age, Lexy Panterra has the admirable ability to write cleverly witty songs, perfectly capturing the tone of her people, clearly represented by her massive social media following. Whether it's reluctant love songs like "My Love" or anthem for the anxious 'Fck It' with its big, dramatic chorus and Hip Hop features, you will be violently nodding along because – if you've ever been young, happy and open-minded – you'll know exactly what the girl is talking about.
Standout track 'Want Him Now' closes the EP on a very powerful note, accompanied by an amazingly produced music video.  The term "Bittersweet" melancholy seeps through this entire single , with an atmosphere of excellent engineering and soothing vocals, you would think she is already on top of the game today!  I have personally gained major respect for her craft and authenticity, especially after listening to this project, rarely coming across such a powerful young talent like Lexy Panterra.
The entire EP showcases her true musical talent and admiration for melodic expression. Above all, this EP is the result of her years of hard work and determination, and it doesnt look like she will loose momentum anytime soon! Follow her on Instagram @lexypanterra.
Rating: 8/10
Highlights: Debut EP Over-Achieves, Excellent Production & Engineering, Amazing Voice.