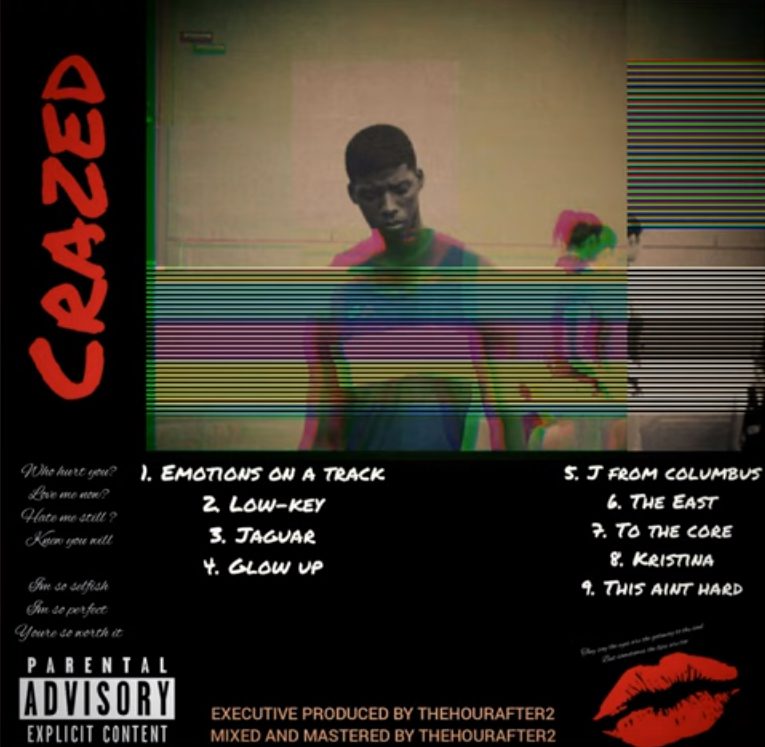 Known for his compelling personality, East Coast-native HourAfter2 is riding a wave right now with his recent hit, "Jaguar". The track's popularity led up to a promising release in the disrupting collective known as, Crazed. A dark and intriguing peak of interest, the project builds the connection between fan and artist on a personal level.
Crazed is a nine-track project based on mystery, channeling the emotional complicity of growing up in today's landscape. Dealing with so much from both a personal and worldly standpoint. Multi-layered with provoking poetic tangents and reality stricken truth. Potentially the pivotal moment of HourAfter2 career.
Stream "Crazed" by HourAfter2, courtesy of Spotify.
HourAfter2's by far a lyrical supreme but he entertains with his unique approach and poetic story-telling. The tone of his vocals provides depth to the story unfolding as he expresses the psychological effects that life bestowed upon him. Remarkable nonetheless, Hour's troubles are relatable to many of today's youth and provides an answer on how to address the similar issues plaguing society.
The album's mystic develops a significant trend that will be adored in today's climate of song structure. Different, HourAfter2's creativity and marketing of the project builds an aura around it that will gravitate any fan to take a listen and appreciate. Appealing at best, Crazed is a noteworthy mention within the rising star's catalog that will be discussed for years to come as the act becomes a household name.
Ranking: 8/10
Highlight: Tone