'You Ever Had A Gun In Your Mouth Like A Cavity?'
Purveyor of the groundbreaking "Bass & Bars" series (an ongoing series that has included appearances from Warren G, Chuck D, Evidence, Pharoahe Monch, B-Real, Smoke DZA, Talib Kweli, Murs, MC Eiht, Papoose, Benny The Butcher, Conway The Machine and Jadakiss among others before the pandemic curved the concept) Brady Watt is known for being the "BASSGOD" but it's his diversity that sets him apart. A true musician, Brady's contributions and production has appeared on his own collaborative projects, like his EP with Bishop Nehru (The Real Book Vol. 1) and various singles along with artists such as Jay Electronica, G-Eazy, 2 Chainz, Joey Bada$$, Rick Ross and Curren$y, Talib Kweli & Styles P & Wiz Kahlifia. Brady capped off 2020 by producing a hit single, "Same Guy," featuring Maroon 5's Adam Levine from Jack Harlow's That's What They All Say album which was punctuated when both artists performed the song on Saturday Night Live.
Now, Brady Watt returns with a new single, "Narcissist" which features the FlyGod Westside Gunn and the iconic DJ Premier. While "Narcissist" is the first collaborative endeavor for Brady and Westside Gunn, fans can get a hint of what's in store based upon Gunn and Preem's previous collaborations; "Headlines" which also featured Benny The Butcher and Conway The Machine and "Shawn Vs Flair" from WSG's chart topping Pray For Paris album. "Narcissist" is also Westside Gunn's first single since he curated, executive produced and appeared on Mach Hommy's Pray For Haiti album (which is already being mentioned as an AOTY candidate) and his most recent feature on Travis Scott's "Lost Forever" (also featuring James Blake) which was premiered at the Dior fashion show in Paris.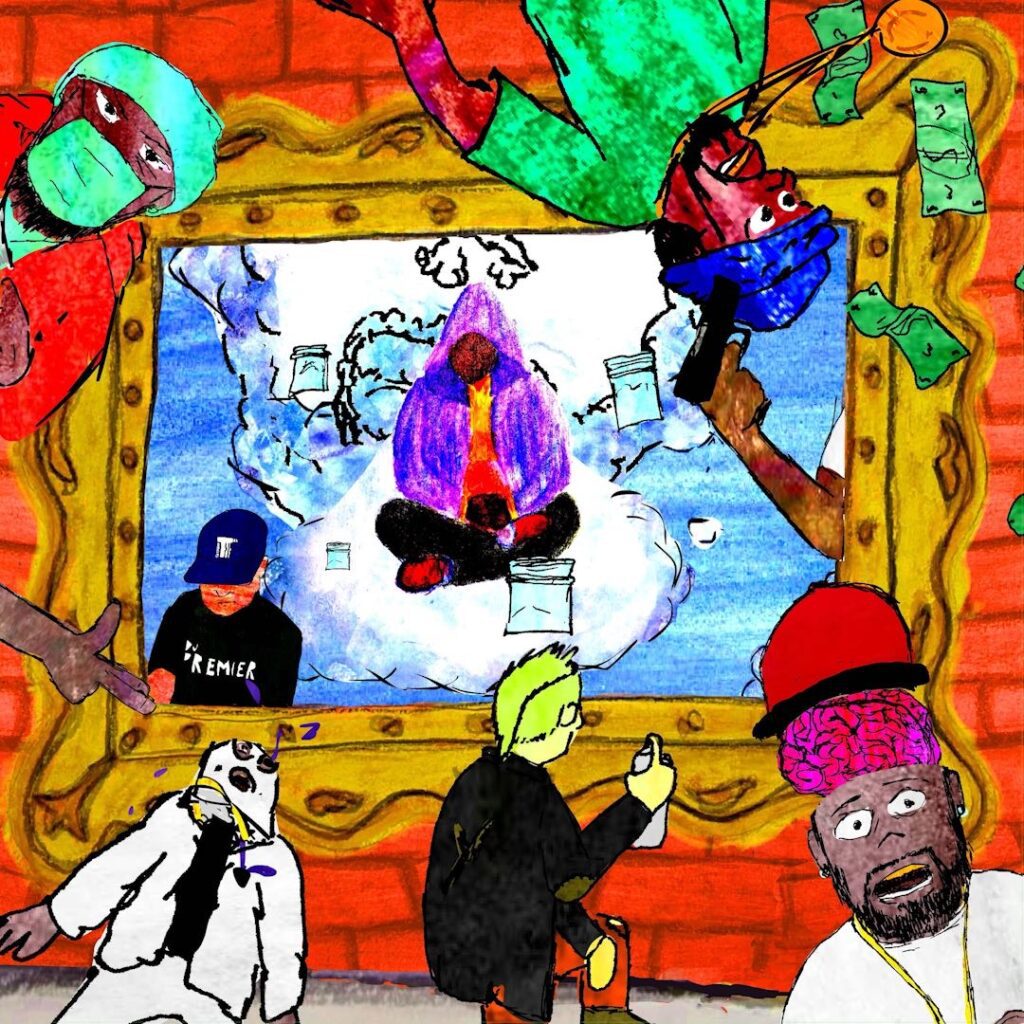 "I cooked up this composition how I usually do, just jamming in the studio. I used three basses on this; my fretted, fretless, and upright. DJ Premier deemed it worthy enough to send to the one and only, Westside Gunn, who is and has been my favorite artist out for a minute now" Brady Watt commented. "Preem reached out to Gunn and he laced two verses, and the hook same night. I couldn't even believe it. At first, I intended it to be a drumless joint (in Griselda fashion), but Preem insisted he put drums on it AND a classic scratch hook using vocals from none other than Benny The Butcher and Conway The Machine. This song really manifested itself, and I'm honored to have my name next to these titans. When the song was complete I then commissioned Jim Warren to hand draw an animated film based around the lyrics. It took him about five-months of STEADY work to complete it. I'm so glad we took the time to do it, because Westside Gunn is so heavy in the art world; it had to be next level to meet his standards."
"This one was more of me listening to Brady's direction and vision. I felt like it needed some drums for the DJ's to blend into their mixes" DJ Premier asserted. "In typical Westside Gunn fashion, the drums were kept out until the first verse, and hook were laid; so it could build up. I sprinkled in some Outro scratches and it was sewn up. Visually, I was amazed at how accurately the video accurately depicts the lyrics."
After their "Sunday Service" performance with Marc Rebillet went viral and generated so much positive adulation, Brady Watt, DJ Premier and Marc Rebillet will be headlining a show in Central Park together for a not to be missed, one off improvised free performance on 8-14-21. For more information on their upcoming performance please visit https://cityparksfoundation.org/events/marc-rebillet?date=20210814&utm