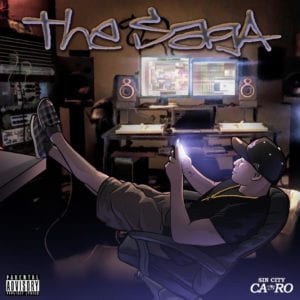 Sin City Cairo, a native Las Vegas-based Hip Hop artist currently residing in LA, released his 5th studio album, "The Saga" on April 20th, 2020. A follow up to his 4th album, "Cairo Ep" which dropped May 23rd, 2019, originally under Sony/Orchard via Mack Drama 1017 Records. No longer with the label, "The Saga" dropped independently under Sin City Cairo LLC.
Working with local Producer/Musician Stretch, who engineered and helped master the project. This 10 track album is both lyrical and innovative. Sin City Cairo flexes his lyrical ability while tapping into his native roots, combining both English and Arabic creates a new sub-genre English/Arabic Hip Hop.
Along with the album, Sin City Cairo hits us with visuals for the single "Enwany". Shot in beautiful Venice, CA on the famous Venice Beach Boardwalk, delivering that classic West Coast vibe.
Stream/purchase the album on preferred platforms below
https://distrokid.com/hyperfollow/sincitycairo/the-saga-2
Connect with Sin City Cairo
sincitycairo.net
https://www.instagram.com/sincitycairo/
https://twitter.com/SinCityCairo
https://www.facebook.com/SinCityCairo