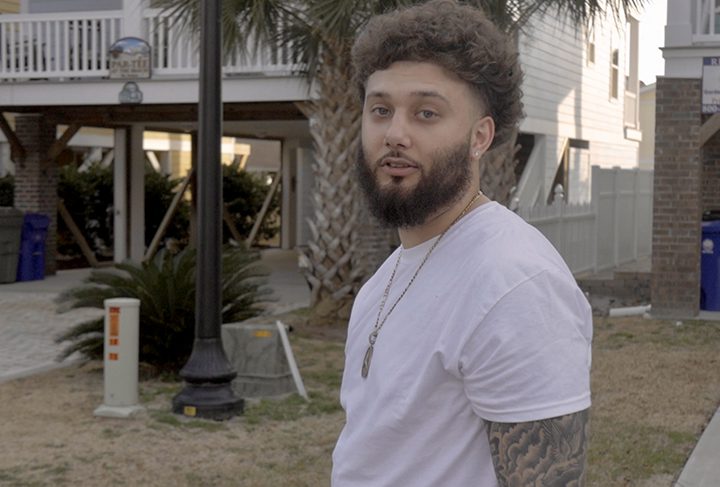 Artist and label CEO, Vior, is planning to turn the summer into his very own worldwide party with his new album "What Better Time Than Now."
Born and raised in Coatesville, PA, Christian Viera always held a love for music. He would dream of rocking shows and selling out concerts while watching careers like Jay-Z, Drake, Pnb Rock and Meek Mill. In his years of high school, his passion would take on new meaning when he decided to follow in their footsteps as the artist, Vior. He chose his stage name as a memento of his come up, turning his nickname into his entire brand. 2018 saw the first glimpse of Vior's talent and versatility over intricate beats. His sound was like a drug that kept listeners coming back for its melodic flows and mesmerizing lyricism inspired by reality and his experiences.
Since charting his path towards mainstream success, Vior has not only showcased his special ability to adapt across any range of beats, but also his attention to detail and perfection in his artform. His music has amassed fans on a global scale and has brought him into rooms to collaborate with major producers like Marvlus and Chef Pasquale who are established producers of Pnb Rock. This, however, wasn't enough for the ambitious artist. Vior has taken his career a step further with the launch of his own record label, "We On Everything" which prides itself on bringing good vibes and positive energy.
With the release of his album "What Better Time Than Now" on all streaming platforms, Vior is looking to heat up the summer with nonstop hype beats to turn up and have fun. Whether chilling along the coast, driving the scenic route, hanging by the pool, or partying with friends, the 12-track album is the only source of music you'll need to have a good time. From fire beats to catchy lyrics and trendy melodies, Vior created a total masterpiece to complete the summer.
"What Better Time Than Now" marks the transition to Vior's moment to shine. Follow the Pennsylvania artist, and stream his new body of work.
Instagram: https://www.instagram.com/christianvior
Twitter: https://mobile.twitter.com/officialvior999
Facebook: https://www.facebook.com/officialvior
Apple: https://music.apple.com/us/artist/vior/1371139847
Spotify: https://open.spotify.com/artist/4PDxpFPw9jd09OqnrYLDuU?si=qlOgi4L7SxWBqRJtLNB3CA
SoundCloud: https://soundcloud.app.goo.gl/foU6GovDkE1Ry1Ay8