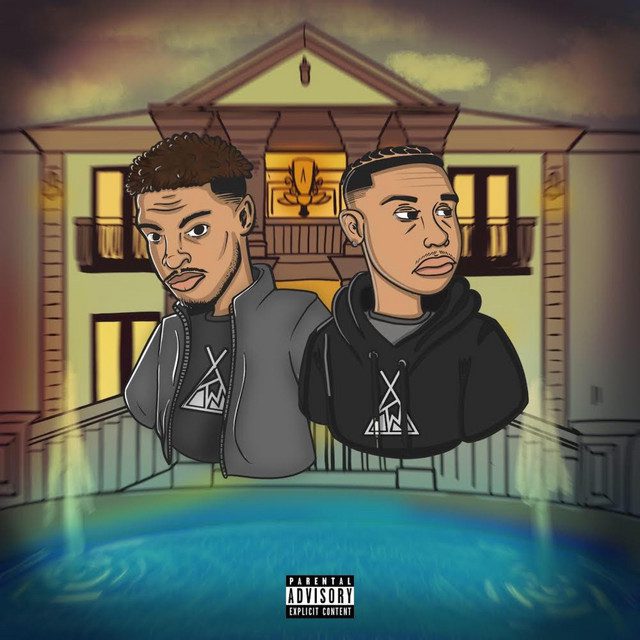 From Austin, Texas comes rap duo Tribe Mafia and their new album, "Teepee Gang."
Tribe Mafia's sound on the project is very reminiscent of something akin to Migos or Rae Sremmurd. Simple but effective flows, loud and bassy instrumentals, and easy to remember hooks. It's not the type of music I would normally listen to, but that doesn't mean I don't appreciate it.
Their lyrical ability as a far shot away from top tier, but they do hold rhyme schemes up rather impressively. There were a couple instances of an a single rhyme pattern stretching through an entire verse. However, the lines that make up those schemes are pretty basic. Tribe rarely strays from the usual braggadocios topics of getting money and women. On top of that, some of their bars I think I've heard before, but that may not be something I can really judge them for. At this point in time, It's hard for underground or less heard of artists to come up with 100% original lines, even if their recycling of lines is accidental. So while I question the originality of a select few lyrics, that shouldn't degrade the listening experience too much.
The instrumentals are a different story though. Lately I've been very lucky with the review assignments I've been given in terms of the average production value, and as such I've probably repeated myself quite a bit, so I'll do it once again for this review; the instrumentals are fleshed out masterfully and don't appear to lack anything in particular. Every element adds atmosphere and personality, making each beat unique and engaging.
When considering everything I've mentioned, it's hard to give Tribe Mafia a purely positive score. Their style doesn't feel terribly unique, and their lyrical style feels like it's chasing trends. This is the type of music that would absolutely make a whole crowd of people turn up at a party, but other than it's incredibly catchy nature, there isn't much else for me to say about it. It's by no means bad, it simply is not my cup of tea.
Rating: 6.8/10
Highlights: Production, Catchiness
Follow Tribe Mafia on IG