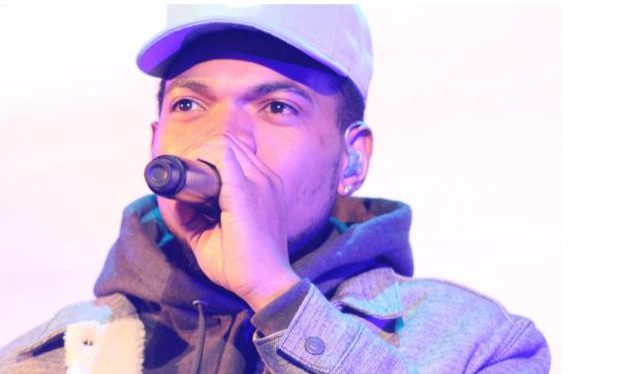 There is no way to make a relevant argument in denial of the impact Chicago rap artists have had on the genre. The lyrics and wordplay displayed by Chicago area rappers come as no surprise to people familiar with the literary and spoken word culture that exists in the city.
The following group of prominent Chicago rappers can hold their own against any group of rap artists anywhere.
Kanye West
Kanye West has broken multiple barriers that once seemed untouchable throughout his 20 plus years in the industry. It is hard to pick his best work but albums from Kanye loved by critics and fans alike include The College Dropout in 2004, Graduation in 2007, and the classic My Beautiful Dark Twisted Fantasy he produced in 2010.
In addition to the 11 studio albums produced by Kanye, he joined forces with Jay-Z for the duo album Watch the Throne. He has also collaborated with the likes of Kid Cudi, Nas, Teyana Taylor, Pusha T, and many others.
Despite the enormous success he enjoys both in and out of the rap game, Kanye West never forgets his hometown of Chicago. He is also one of the main reasons the city has few peers in the world of hip-hop.
Twista
Twista turned heads in the rap game with a choppa-style flow that earned him the Guinness World Records distinction as the world's fastest rapper. The organization reported in 1992 that it took Twista 55 seconds to recite 598 syllables.
Twista began his rap career with the debut album, Runnin' Off at da Mouth in 1992. His career picked up in 1996 when he partnered with The Legendary Traxter and Do or Die to produce the Chicago classic, "Po Pimp."
Lupe Fiasco
Rap fans who prefer their hip-hop filled with similes, metaphors, and double entendres need to look no further than Chicago rapper Lupe Fiasco for the fix they need. Lupe's mastery of the English language has caused many fans in Chicago and across the country to crown him the greatest lyricist in the past 20 years.
Lupe began making music in the basement of his family's home despite the dislike his devout Muslim parents had for what they saw as the negativity of the genre. His first album Lupe Fiasco's Food and Liquor was released in 2006.
It was the first taste of the conscious rap lyrics from Lupe that has made him a household name. The song's title stands as a reference to the stores selling food and liquor that are commonplace in Chicago neighborhoods.
Common
Common is a rapper and songwriter who has received more than his fair share of praise from fans, critics, and awards organizations alike. He has also been able to transfer his success as a rap icon to both film and television.
Common had already produced three albums in 2000 when his fourth, Like Water for Chocolate, hit paydirt. Common received critical acclaim and enjoyed his best-selling album to date. The hip-hop icon paired with fellow Chicagoan Kanye West in 2005 to record the album Be. Kanye provided the production for the album and Common rapped his way to his second gold album.
Chance the Rapper
Chance the Rapper credits Kanye West with inspiring him to become a rapper. And though his teachers showed doubt for his ability to achieve this goal, Chance recorded his first mixtape while suspended from school in the 12th grade.
The title of the mixtape was 10 days, which was representative of the length of his suspension. A year later, Childish Gambino asked Chance to appear on a mixtape with him as well as join his tour.
Chance released his second mixtape, Acid Rain, in 2013. Surf, his first studio album, was released two years later in 2015. Chance is interested in both activism and politics. He is also a player in the fashion industry.
Chief Keef
The present-day Chicago rap scene is dominated by what is known as drill music. And no discussion regarding Chicago drill music can take place without talking about Chief Keef. The rapper grew up on the city's south side and is also known as Chief Sosa and Almighty Sosa. Chief Keef had already earned a measurable degree of fame for his rap accomplishments in his part of the city by the time he was a teenager.
"I Don't Like" and "Love Sosa" are two of the biggest songs made by Chief Keef. Fans of drill music say there is nothing like hearing the gritty, true to life lyrics from Chief Keef backed by memorable beats and the best bass chorus effects pedals.
King Louie
King Louie was well on his way to a successful rap career not long after finishing high school. Boss Shit, his successful debut mixtape thrilled fans in 2007. He followed this effort up two years later with his sophomore release, Cloud 9.
The career path for King Louie took an unfortunate detour when a car accident after his second mixtape made it necessary for him to learn to walk again.
The success for King Louie continues, and rap fans cherish him for his contribution to the Chicago hip hop scene.
G Herbo
G Herbo burst on the music scene in 2012 when he partnered with Lil Bibby to create "kill shit." The song was a viral sensation that received 42 million views on Youtube. The rapper released his first mixtape in 2014, entitled Welcome to Fazonland. The title of the mixtape is in honor of a friend of G Herbo that lost his life to the gun violence that plagues Chicago.
The five mixtapes and four studio albums produced by G Herbo so far in his career have elevated him to elite status among Chicago rappers at only 25 years of age.