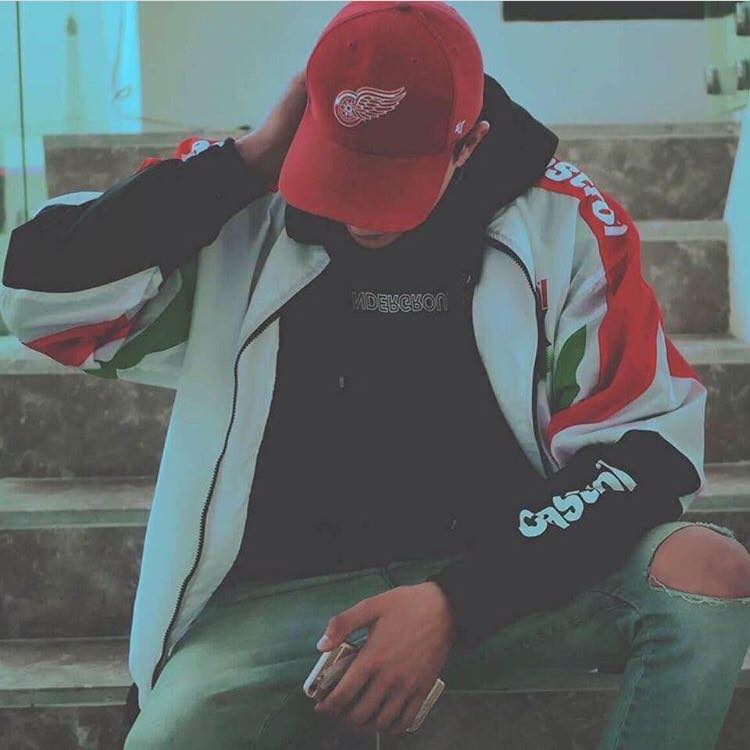 "Hate What I Do"
A couple of weeks ago, I stumbled across this Australian rapper named Tallboy and his new song "Hate What I Do". Not going to lie, the first thing that got me was that the beat is fire! Seriously, Tallboy, this was an excellent beat choice. But what held my attention was that this kid I had never heard of before could really rap. You'll hear what I mean, but if this is the first time you are hearing him, he has the flow and cadence of a rapper that you should have heard of like 3 years ago. What I mean to say is that he is gifted and what was even cooler is that Tallboy comes straight out of Australia.
So naturally, I was intrigued and hit him up to find out more about him and was impressed with his story.
Musically, he chooses beats that are in a word, menacing. His ability to literally dance all over a beat is actually impressive. I mean, you hear rappers who have great flow all the time but Tallboy makes it seem effortless, even when his bars are aggressive.
Tallboy speaks on his life, his truth and is apologetically honest about himself and the environment around him. He writes his tracks very quickly, but nobody said you needed time to spit realness.
I was lucky enough to have an exclusive Indie Hip Hop interview with this kid and I suggest you get familiar, you might be hearing his name a little more these days.
WN) –

First of all man, great job on your latest release. You really brought the heat! This is the first time we had heard of you. Tell us a bit about Tallboy: who are you, where are you from and how did you get into Hiphop?



TB) – Thanks man I appreciate that.
I been keeping my head low for years so I'm not surprised nobodies heard of me. I've had quite a few different names through the past just like a lot of people, this year is the first year I've really invested in my craft.
I've been doing this properly for maybe a year and a bit max. I did take years off at a time but I've always enjoyed writing. I started out writing poetry and it slowly morphed into hip-hop over time as my influences became stronger and I went through more hurdles.
I've lived all around the place; I was born in Adelaide, moved to the Central Coast and grew up there most of my life until I finally had to move to Sydney a few years ago to sort my life out if I ever had a chance of doing anything with it.
I got into Hip-Hop by stumbling across a Biggie Smalls radio freestyle I jacked off Limewire in the mid 2000's, ever since then I've been kind of obsessed with it.
WN) –

Your latest track, "Hate What I Do?", take us through writing this song. What was your inspiration for what could be the hardest track to come out of Australia this year?



TB) – I quit my job the day I wrote that track, and a lot of others on that same day too. I was working as a Chef for 4 years and it's never what I wanted to do. At the time I was facing 60+ hour weeks on as little as $8/ph and I felt like time was slowly getting away from me. I was scared that this passion and any opportunity that was to come with it would slip through my fingers soon enough.
I've seen mates lose their lives to drugs, debt, death or even just running out of time which flicked a switch in my head. Showed me that I could be gone tomorrow and I'd personally have nothing to show for it.
I was just starting a shift at work and it all hit me like a tonne of bricks, I put all my shit down and walked out without saying a word and never looked back. Around that time I also got into some trouble and had to sleep in a shed in Granville for over a week and I wrote music every single day and night. Basically stocking up on a whole bunch of tracks.
But as for Hate What I Do, like most of my favourite tracks it was written in no more than 5 or 10 minutes.
WN) –

So, since this is our readers first time hearing from you, tell us we can expect from Tallboy in the future. What can we expect you to bring to the table?



TB) – I will have tracks dropping on the 15th of every month this year with a music video for each one.
WN) – Dope, we will be keeping an eye out.

What's the most important quality you think any rapper should have and why?



TB) – You need heart, people can see straight through that shit otherwise.
WN) – Short and to the point. I like that.

Thank you so much for taking the time to chat with us my man! I'm sure we are going to be hearing a lot more from you in the near future. Last question, who are your favourite rappers right now?
TB) – Thanks for taking the time to talk to me man!
My favourite artists right now killing it are:
1. JOFLE$
2. Yxng Cairo
3. Wooks, Huskii
4. N!XCE
5. Alex Jones (3Cairo 3Huskii)
Too many killing it right now to name them all
Follow Tallboy on Soundcloud and Youtube today!