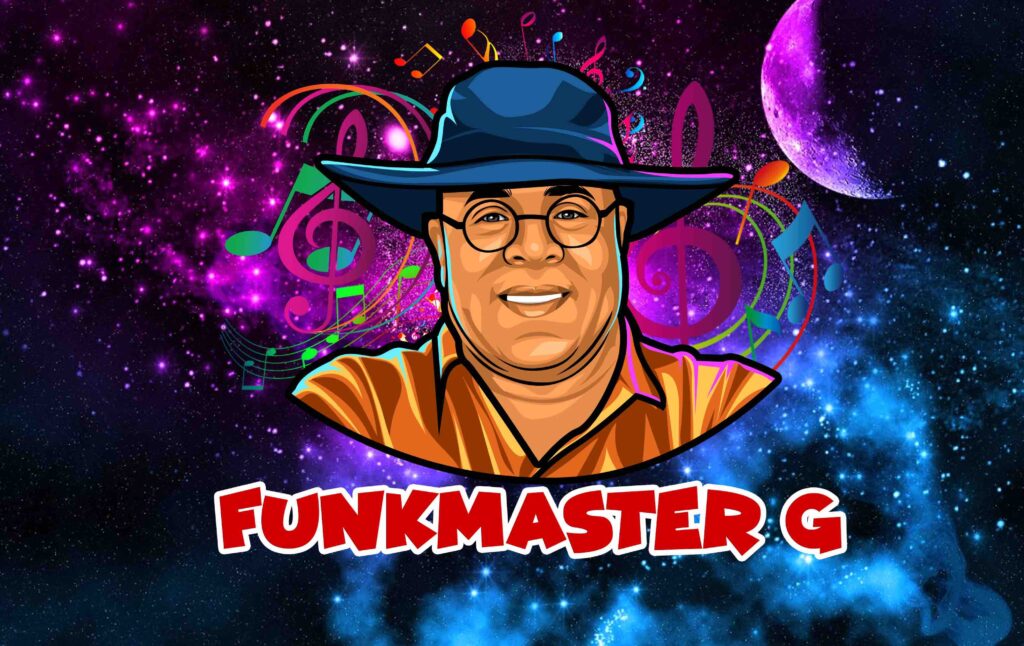 "STARFUNK and the ASTRAL PIONEERS"
Makes sure to support this independent film by contributing to their Kickstarter Fundraiser! Brought to you by the one and only STARFUNK and the ASTRAL PIONEERS. Info below: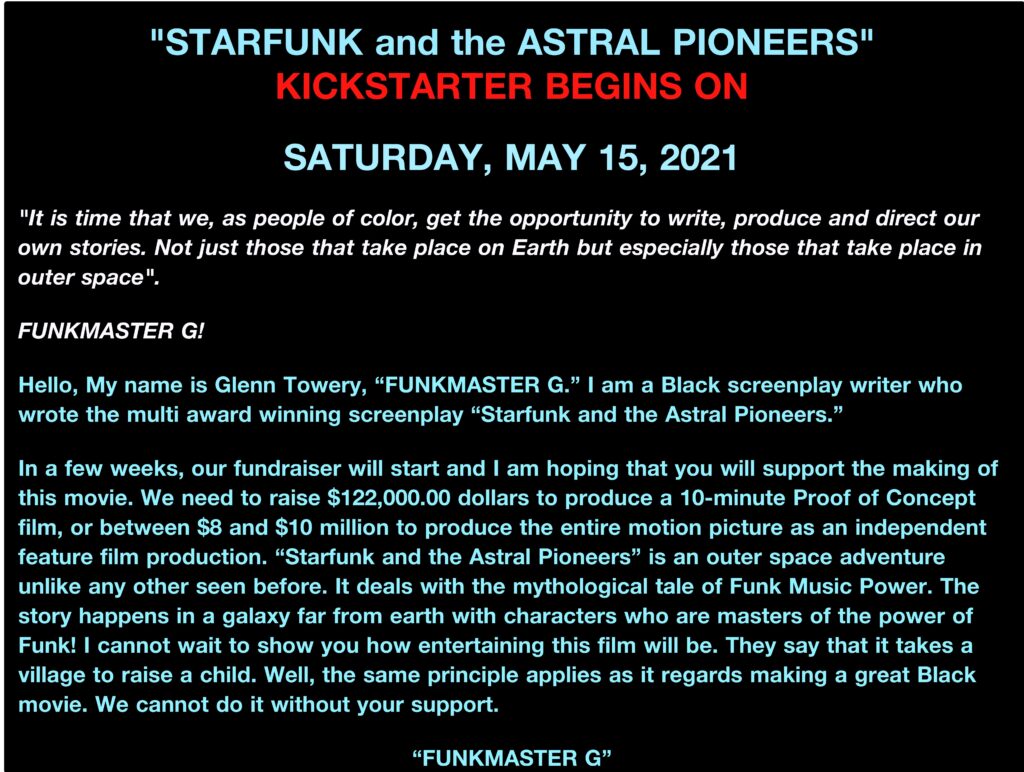 Glenn Towery, filmmaker, will launch a major fundraising campaign for his movie titled STARFUNK and the ASTRAL PIONEERS, on May 15, 2021, on Kickstarter. On that day, Glenn Towery's lifelong dream begins. To
do that, he needs to raise a whole lot of cash. If you don't already know, Kickstarter is an online destination. A place where dreams can be made to come true, and Glenn Towery is working hard to try to ensure that his dream of making a never-before FUNK motion picture film in his lifetime comes true.
"Why am I raising funds to produce Starfunk and the Astral Pioneers? I am a creative screenplay writer who has written several screenplays. Every writer wants to see their work performed on stage and/or on screen. I earned a degree in Cinema in 1997 from Columbia College Hollywood, where I majored in film and minored in television
broadcast and graduated as the first Black valedictorian of that school," expressed Towery. "I am asking my friends, the public and associates to come out and support this milestone with me by helping me to raise $122,000.00, or more, to make my movie. I believe now is the time to present this Fantastical Funk space adventure with the world! I want to share my passion with the world, and that is filmmaking!" says Towery.\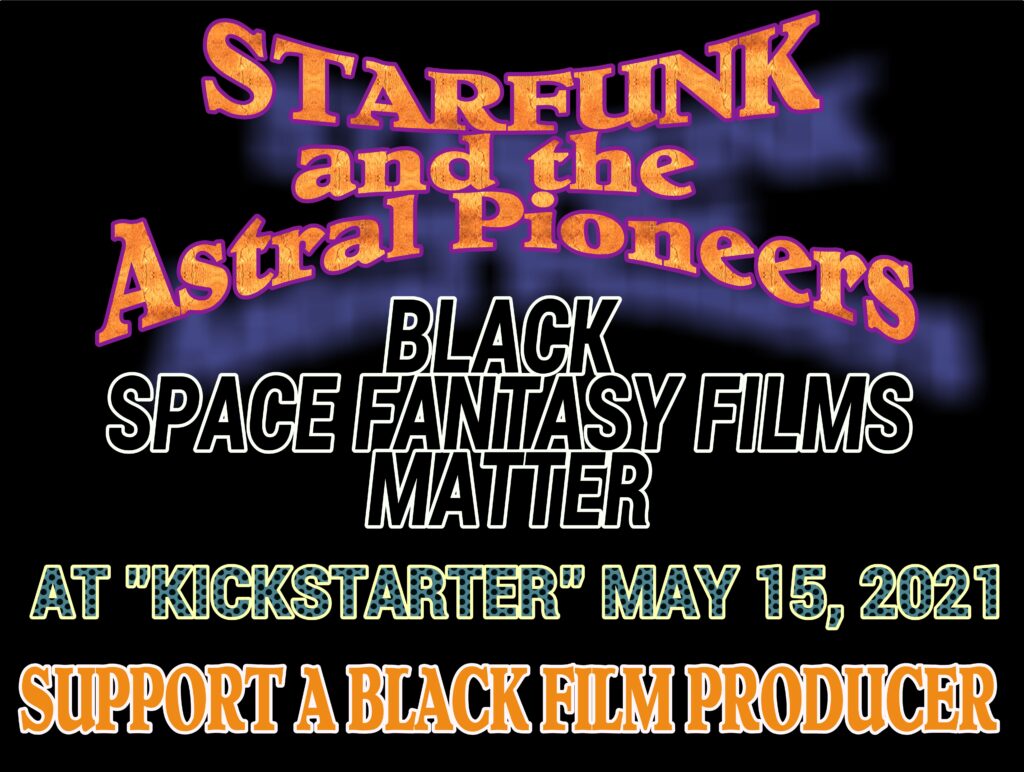 Starfunk and the Astral Pioneers is a great screenplay that has won several awards. It tells the mythological tale of Funk music. I want to create a motion picture that is an instant classic. I want to break every box office record out there in the world. I want to make a motion picture that celebrates Funk music, an African American genre of music
that deserves having a motion picture made about it. I want to make Starfunk and the Astral Pioneers. Will you help me? Please visit the link below for a preview of what's to come, and take a wild ride on Reflection with Starfunk and the Astral Pioneers!
VISIT:
www.starfunkmovie.com
CONTACT US AT:
Glenn Towery 323-849-8511,
[email protected]
LOSING MY HEAD OVER FUNK
FUNK PROMO BLUE