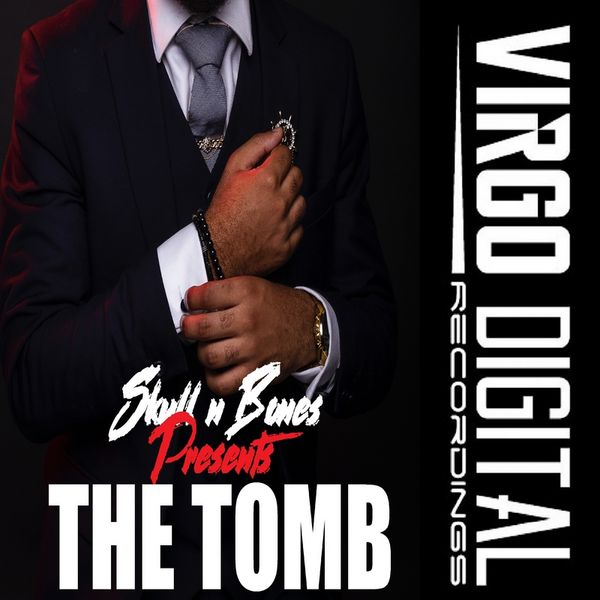 The formation of up and coming upstate New York rapper Stan Smith with his close friend, who is also a fellow MC, Shem-God, has resulted in the duo known as Skull -N- Bones. Both artists have only a few singles scattered around the web, with no defining solo projects leading up to this mixtape. Looking at their first collaboration, "Skull -N- Bones Presents: The Tomb Skull", this is both artists' chance to prove they are here to stay. While The Tomb Skull certainly has its flaws, Stan and Shem both show hints of how great they may become.

Lyricism is where this project certainly shines as Stan Smith and Shem-God play off of each other to create an exciting dynamic. Stan's nasally voice is aggressive and tempo setting, while Shem's darker and more gritty vocals attempt to intimidate the listener. The pair is more lyrically refined than most up and comers right now, as their wordplay, cadences and metaphors are well crafted and can draw multiple meanings, which is especially seen on the tracks "Black Republicans". While showing glimpses of depth on tracks such as "Flashing Lights", most of the bars on the album lack substance despite how intricately they're written. Overall, Stan and Shem both appear as prominent lyricists who will only get better with time.
While each instrumental uses a classic beat from artists such as Kanye West, The Notorious B.I.G., and Nas, they feel oddly placed with the pair rapping over them instead of the individuals we associate the tracks with. In addition to my gripes with the instrumentals, the mixing feels cheap as Stan and Shem's vocals are being regularly drowned out by the beat. The production doesn't ruin the overall experience of the album, but the beat selection and mixing for sure could have been better.
In conclusion, "Skull-N-Bones Presents:The Tomb Skull" contains thought out complex rhyme schemes but suffers from lackluster mixing and an unoriginal beat selection. When trying to build a fanbase, it's not usually a good idea to use already popular instrumentals from decades ago as listeners want to hear something new and modern, which Skull-N-Bones should consider the future. Fans of The Notorious B.I.G., Nas, and Big L will surely enjoy these M.C.s due to their similarities in style, vocals, and abilities. As a duo, Skull-N-Bones has a lot of potential going forward, so be sure to follow @darealstansmith and @marvelluah on Instagram!
Rating: 5/10
Highlights: Lyricism, Wordplay, Metaphors