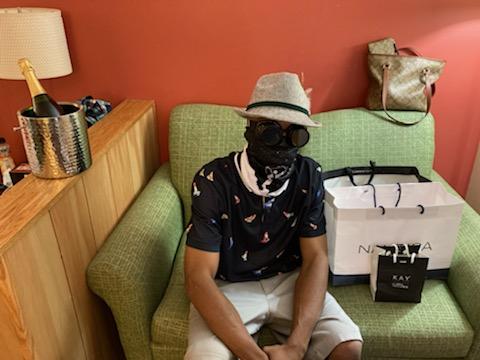 Yo whats up Tha Vengian!  Where are you from?
Canada, California
What is the earliest hip hop memory you can recall?
Watching Wu-Tang's Cream video. It was super dope to me.
Who're some of your biggest musical influences?
Pharohe Monk, Nas, Lauryn Hill, Black Thought, Hov, Redman, Killah Priest and etc.
Where did your moniker originate?
I was watching the Matrix one day, and thought the Merovingian character had real power. So I flipped his name. Power transferred, basically.
We have to ask, with all this social discourse and revolt, protesting and rioting, exposed police brutality toward blacks and BLM, how do you guys feel about this? We would love your perspective on the climate we are living in right now?
The BLM are doing their thing. I hope their message continues to ring alarms where wrong doings occur.
Just last month, you put out your new EP "Arachnid". What was the inspiration behind it?
I didn't know Tedy Andreas produced, until I ran across a tweet on Twitter. Copped some beats and the rest is history. But the cover art played a big part in the choices and feel of the project.
Auction Chant Voice. The pace of the beat allowed me to speed it up. More energy applied to kill another track.
How are you coping with this whole Covid 19 situation? Has it delayed any new music production by any chance?
I'm doing alright. And not all. It has allowed me to push music, when more people were at home, craving dope music again.
Your honest opinion, out of all the songs on the project, which is the one song you feel stands out the most!?
Is there anything you're working on right now that we can expect soon?
Currently, I'm working on another Ep called "Pour Taste & Dine" fully produced by Camoflauge Monk. The first single "Caran D'Ache" featuring DJ Radiohead  Available now on my Bandcamp, Youtube and Soundcloud for now, until the full release is out in the stores.
Do you have any advice for those who want to step their foot in as recording artists?
If you truly feel this is for you. Like truly. Never stop. Ever. Practice. Execute goals.
Where can people find you on the web? Drop all the vital links.
Twitter/IG: tha_vengian