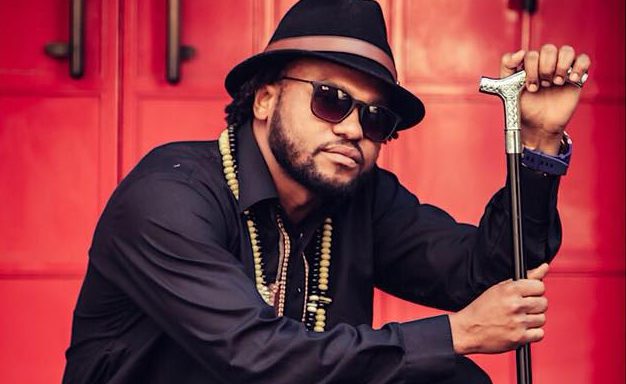 Whats Up Gibrilville!! We really enjoyed your single "Trial & Error" !! One of our main contributors BOOM reviewed it and gave it 7/10!!  What area code do you represent!? Any local music influences!?
11216 Bedstuy Brooklyn.  Yes biggie Small's.
Tell us about the independent Hip Hop scene out there where you are from!?
New York indie scene is really popping. So many dope Hip Hop artists on the radio these days.  I can't keep up with the new names.  All good stuff too.  You just got to let it grow on you.
Let's face it, social media since 2015 has grown tremendously, especially IG!!! Tell us how is your IG grind looking, and how have you been able to keep up with the high demand on social media?
I put up a lot of pictures.  My IG page is like a magazine.  I love taking pictures so I got it popping.  And I also like to repost press articles on my music so my pr people know I got love for them.
Please breakdown the creative process to your single "Trial & Error"!
Wow big process. Coptic played me the record from DJ Pain and I was on it immediately. First I sent it over to my base player to give me different baselines and I chose the one you can hear now. Then I did my vocals cuz Nathaniel did the hook first with pain. Then I sent the record over to aya you plays the piano, the organ and the horns. Then it took Jake Palumbo and I about a year to get to the mix we have now and are happy with.
How often do you perform live?? Any indie DIY tours in the works?
Yes. I'm working on my first tour. Still hoping to get the right people involved so I can see it happen this year. The album is 90% done so I'm making sure I have all the pieces in place for the launch.
How do you feel about the whole XAN & LEAN trend these kids nowadays are on!!!..LOL??? Be honest, do you use some of that stuff??..LOL
Dope dope. xan & lean I have never tried yet. I wander a lot about lean but have not been around anyone who drinks it. I don't knock no one for what dey do. I'm a ganja head and will forever remain that way.
What you got cooking next? Anything special for 2018!!??
Black Cadillac Season 3!!! This album is super special!!!!
Our most popular question, what is your definition of true INDEPENDENT HIP HOP"?
Another word for Under Ground Hip Hop. Where the most raw and dopest mc live.
Where can fans find your music? Drop all links!!
@gibrilville tweeter and
@gibrilville Instagram
Www.gibrilvillle.com
Any Shout Outs??
Shout out to my band mates, DJ Pain 1, qc funk , Coptic , Nathaniel , Kristian , my crew at Edison Nissan and my boys Malik and uptown.