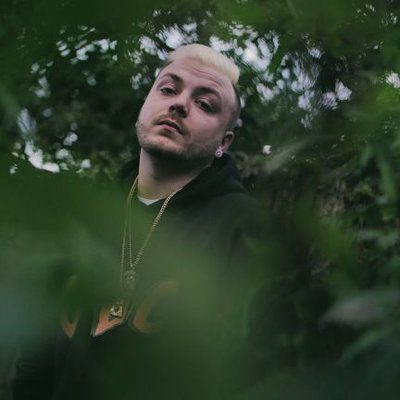 Hey Nuch, we would like to thank you for your contribution to independent Hip Hop and keeping the culture alive! Your new album "SPRINGFIELD" is impressive!!!  Please tell us what exact area code you represent?
I represent the 412 Area Code Pittsburgh Pa.
How long have you been making music?
I wrote my 1st rhyme in 2008 but didn't take music seriously until about 2013.
How did you come up with your emcee name?
Well, my last name is Panuccio people started calling me "Nuch" back in grade school & it stuck ever since. It's unique, it's different & its one of a kind. Btw its pronounced like "Nooch" case people are saying it wrong lol.
What influenced you to become a Hip Hop artist? What were the main factors that got you into being an indie (independent) Hip Hop artist?
Well I always wanted to do music since I was young, when I was 15 – 16 years old I started writing & recording on a Rock Band mic & a software system called Mixcraft. But I didn't take seriously tho. It wasn't until I went threw a horrible Breakup in 2013. I went threw a dark path where I won't go into detail about it, but I ended up 201ing myself. It was in there where I spoke to God & put two an two together. 6 months later I came out with my 1st mixtape "Founders Hall".
How important is it for you to stay ORIGINAL? How would you describe your style?
Very Important, I'd like to describe my style as Grimey in a sense, like a combination of all my Favorite Artists growing up.
Tell us about the creative process for your new album "SPRINGFIELD"!
Well The Simpsons is my all-time favorite show. So I thought it would be cool to call the Album that. I originally was gonna call it "Mon Valley Prophet" but Springfield was a more universal name I thought. It also wasn't supposed to be a Full Length Album it was only gonna be a EP but after me & Conway did our track. I said screw lets do an album.
In 2019, who will be on your personal music rotation playlist!? Any new artists you are listening to?
Naw not reallly I jus stick to my core music.
Any new projects and videos you are working on? Planning on a tour anytime soon?
Yes plan on dropping a couple new Video off Springfield on the OBG TV youtube page & yes a new project is in the works as we speak. As of tours no, but I will be having a possible show with DMX in May. Nothings official yet tho.
Your TOP 5 artists in Hip Hop, Dead Or Alive??!!
Answer:
1. Eminem
2. 50 Cent
3. Jay-Z
4. DMX
5. Jadakiss
How did you come across our website?! Also, are you planning on being independent your whole career?
Honestly, I cannot remember lol. & to answer your other question No I'd like to sign a deal, but its gotta be the right one tho.
Drop all your music and social media links!
Springfield Link: https://itunes.apple.com/us/album/springfield/1444805929
Facebook:
https://www.facebook.com/Nuch412/
Twitter & Instagram @Nuch412
Soundcloud:
https://m.soundcloud.com/nuch-412
Any shout outs!?
Yea S/O all the supporters, OBG "We All We Got" & You guys for interviewing me.