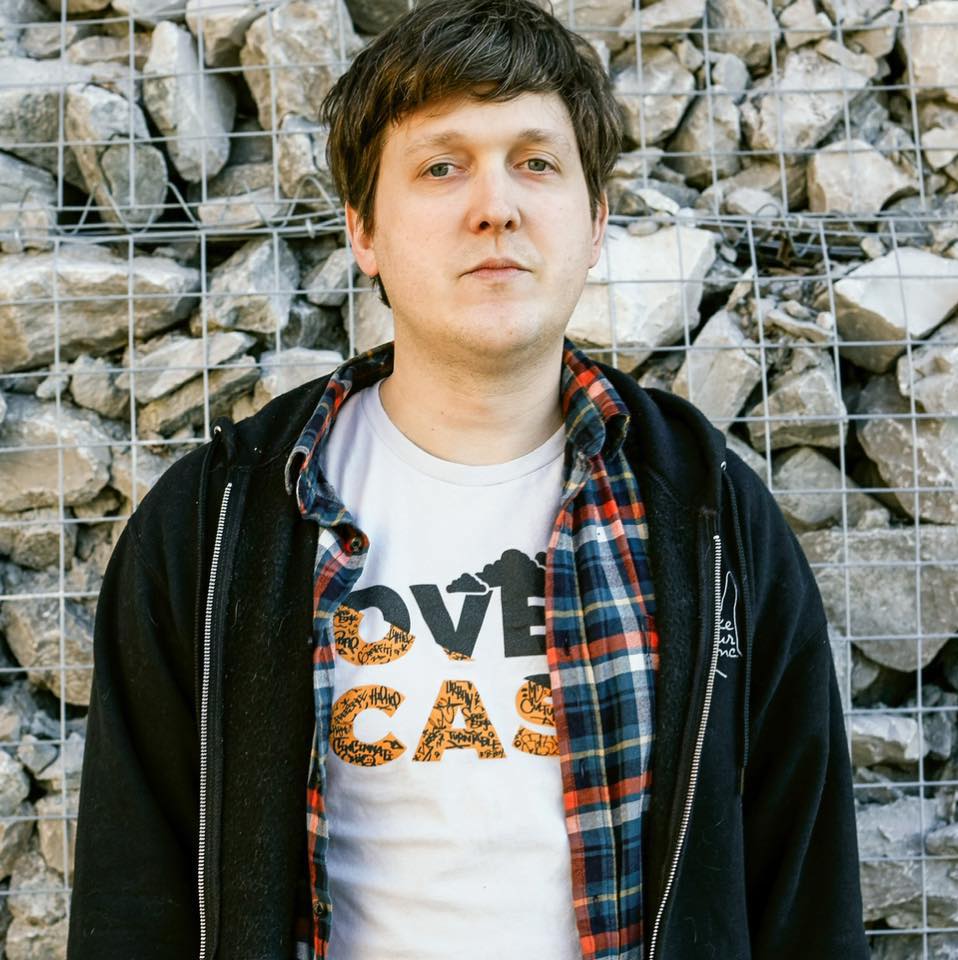 We are extremely excited to have featured your latest single "NUANCE", being a Hip Hop artist we never of heard before this, please tell us who is Juan Cosby? Where are you from? How/When did you start making Hip Hop?
I am a beat producer/vocalist/multi-instrumentalist from Cincinnati, Ohio. Been making electronic music for 18 years. Started focusing on hip-hop influenced music about 6 years ago when I joined Counterfeit Money Machine.
We notice your style is really Boom-Bap driven with a cutting edge twist, let us know how your style if different than all the rap artists out there!
I like to build songs out of chord progressions on my synthesizer vs. chopping up samples. Unfortunately, it is polarizing to call it hip-hop music because I'm more influenced by artists like MGMT, Kamasi Washington, and Frank Zappa than I am, say, Lil Wayne or Eminem.
How often do you perform? Are you touring this 2019 year?
Just finished up a week long road trip in support of Immortal Jellyfish. I'm booked for a few more festivals. Probably do some dates throughout this Midwest this fall.
Let us know about the creative process behind your new single "NUANCE"?
I fell in love with the chord progression as soon as it came to fruition. It reminded me of the Gangsta's Paradise chords so I wandered down that rabbit hole and slapped a choir patch on the synth. As soon as I heard Spoken Nerd's hook, I knew I wanted to use it as the premier for the album.
Where do you see yourself in 5yrs?
I attribute most of my success to taking things one step at a time. I try not to look too far ahead. That attitude has taken me further than I ever expected. If I have to answer, hopefully I'll be making tons of new music and working with all the talented artists this world has to offer.
When are you planning on dropping another project in 2019?
Spoken Nerd and I are dropping our collab album on Friday, December 13.
Are there any Hip Hop influences you have in the underground game that is based in your city?
DJ Hi-Tek of Blackstar was one of my first favorite producers growing up. I always loved the way his snare would cut through a mix. I try to incorporate that into a lot of my beats.
How does social media playing a role in your success? How are fans/supporters helping your movement?
I've had a lot of support on Facebook that has bled over to a lot of support on other medians, especially YouTube and Spotify.
With this being an indiehophop.com, we always ask this important question. What is your definition of "independent Hip Hop"?
That is a great question because I think some people think of that term as "independent/DIY" hip-hop. Even mainstream artists are independent/DIY, running their own labels and social media, so I think that understanding of the term is archaic. I saw recently that Sole/Tim Holland denounced the term on social media. Conversely, I've always interpreted "independent hip-hop" as independent thinkers in hip-hop.
Where can people find you on the Internet? Drop all the vital links.
Spotify:
https://open.spotify.com/artist/3iSrM548FTdDmoQL4tM25C?si=6vwSUaAfRlGvxIcKx44arQ
YouTube:
https://www.youtube.com/watch?v=asAEWPl_y0s
Facebook:
www.facebook.com