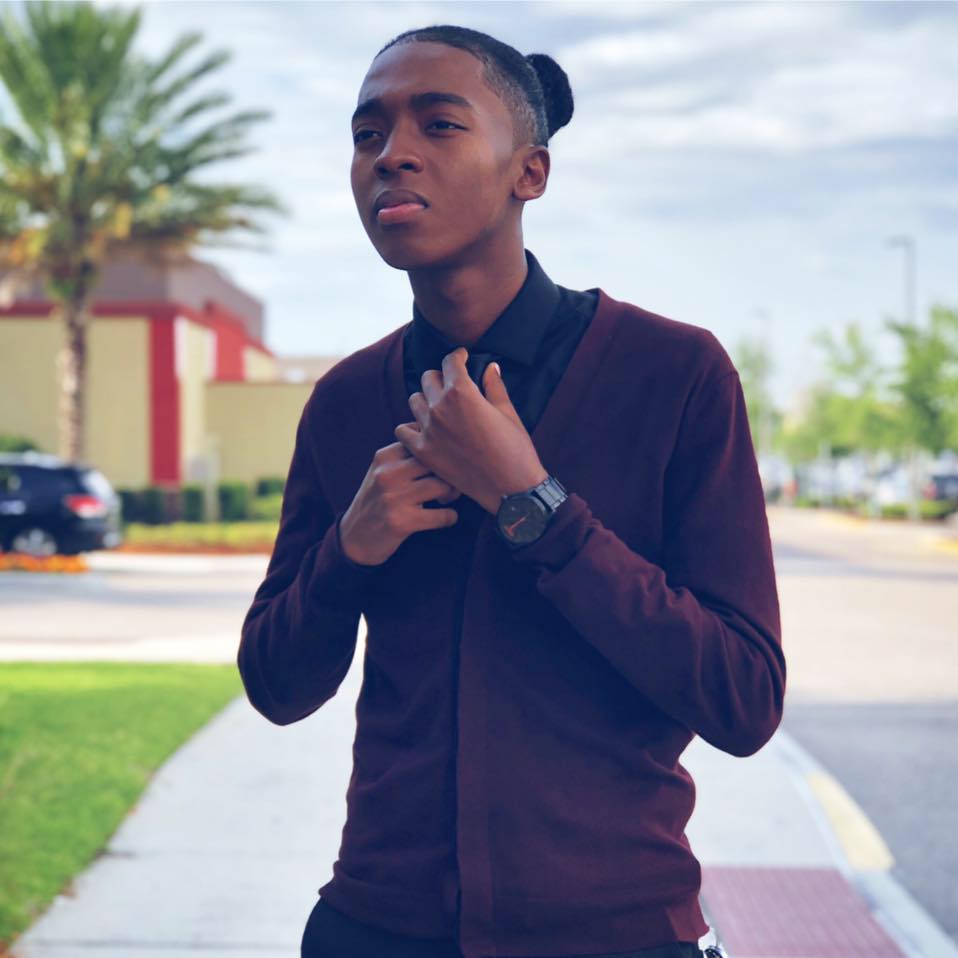 We are extremely excited to have featured your latest EP "On The Real",  being a Hip Hop artist we never of heard before this, please tell us who is Clane Matthew? Where are you from? How/When did you start making Hip Hop?
I'm a conscious hip hop artist living in Orlando, FL. I am originally from St. Thomas, Jamaica and I've been listening to hip hop since I was six. I started making hip hop when I was 12 but I never really got serious with it until my senior year in high school. During the years that followed, I started to perfect my art and find my sound, and then Clane Matthew was born.
We notice your style is really Boom-Bap driven with a cutting edge twist, let us know how your style if different than all the rap artists out there!
My style and message is very different from the mainstream rappers of today. A majority of the artists today talk about guns, drugs, alcohol, cars and women, and nothing else. The kids and people that listen to them aren't gaining anything from their art, so that's where I come in. My music strives to bring awareness, knowledge, peace, unity and positivity to the world. With the topics I speak about and the messages I spread, I hope to bring change to the world and the future generation so they can be knowledgeable in their everyday lives.
How often do you perform? Are you touring this 2019 year?
I actually don't perform very often. Orlando in my opinion is one of the worst places for upcoming artists like me. Every sound here is saturated with the same repetitive themes, and that's all the people in Orlando are looking for. So I decided to spread my music outside of the city. I actually want to work on my art more and perfect it, and then I will start performing and touring. I just want to make sure what I'm bringing to the table isn't basic; and that it has meaning and substance behind it.
Let us know about the creative process behind your new EP "On The Real"?
This EP was to basically present Clane Matthew to the world and what he's all about. The EPs purpose is to give a sense of what type of artist I am, and what fans and listeners can expect to hear from me in the future. The creative process in this project was to basically create a serious and engulfing sound, to which the audience could dwell. I use simple but yet impactful instrumentals along with powerful lyrics and controversial topics, to gain the attention of the listener so they can hear what I have to say, and to see why I am different from any other artist that they've come across on the indie hip hop scene. This EP has gained a lot of buzz since it's release, with The Unspoken Word being the number one played and shared song.
When are you planning on dropping another project in 2019?
I've dropped another EP called Melancholic Therapy about two months ago. I was also gonna drop another one at the end of July called Season of Love. This EPs purpose was to uplift women worldwide and promote women empowerment. I released a song from the EP called Season of Love, and it became a hit with fans! It has gotten so much buzz that I had to delay the EP and drop it at the end of August. At the end of September I'll be dropping my last EP of the year called I'm Not A Rapper. This EP serves as my motto; that I will never conform to any of this mainstream garbage, and only speak about real facts and real situations. After that I will be hosting a Feed the Homeless campaign in downtown Orlando the week before thanksgiving. I wanna provide hot meals for the ones in need before the holidays; and after that I'll be on a three month break to focus on school.
Where do you see yourself in 5yrs?
In 5 years I see my self being a humanitarian. I want to travel to different countries of the world and provide aid and resources to those who need it the most. There's no sense of having all this wealth, and not using it for the greater good. Instead of buying cars, and big houses and jewelry, I'll be building schools, homes, churches and delivering clean water and food to poverty stricken countries around the globe.
Are there any Hip Hop influences you have in the underground game that is based in your city?
There is actually only one underground artist that influences me in Orlando, and his name is Ervn. He may not speak about the same things I do, but his lyricism and flow are immaculate. He's been a good friend and a great role model for the indie hip hop scene in Orlando.
How does social media playing a role in your success? How are fans/supporters helping your movement?
Social media plays a big role in any upcoming artists' career. Platforms like Facebook and Instagram has propelled me farther than I thought I would get, and I'm honestly grateful for it. My fans on these platforms are amazing as well. They share my music, download it, buy it and stream it! I even have a couple fans who are also artists, that will be featuring on the last two of my upcoming EPs this year! It's a blessing to have them.
With this being an indiehophop.com, we always ask this important question. What is your definition of "independent Hip Hop"?
My definition of indie hip hop is being a one man team. Being an independent artist is hard work and stressful. There's times where I say to myself that I'm gonna give up, but my fans refused to let me throw away everything I've worked for. There are so many indie hip hop artists out there and it's so hard to get your voice heard, but if you find the right audience for the music you're making, then everything falls into place from there. Being an independent artist is believing in yourself and in your talent when no one else will.
Where can people find you on the Internet?
You guys can find me though these links:
Facebook:
https://www.facebook.com/ClaneMatthew
Instagram:
https://www.instagram.com/clanematthew
Twitter:
https://mobile.twitter.com/ClaneMatthew
SoundCloud:
https://soundcloud.com/clanematthew
Spotify:
https://open.spotify.com/artist/7268d06bRe9QD5WXuqqUla?si=FGxiQN4DTSiBaAFDHkVZIQ
Apple Music:
https://music.apple.com/us/artist/clane-matthew/1454781652
YouTube:
https://www.youtube.com/channel/UC0Ab5NXML2XTaFOP9RVzMkA
Website:
https://www.clanematthew.com
Google:
https://g.co/kgs/dSAqdz
Lastly, and shout out?
First off, all thanks and praise go to the most high God for blessing me with this tremendous gift and talent. Without him I am nothing. I'd also like to shout out my friends, family and fans in Orlando, back home in Jamaica, and everywhere else around the globe. You guys have really impacted my life tremendously and I can't thank you enough. I'd also like to shout out a couple artists in Orlando as well. I'd like to shout out Rootswill, Ervn and Samuel Desroche. I'd also like to shout one of my closest friends in Long Island, and in my opinion one of the best artists there, Demi-God, and shout out to the most influential person in my music career back home in Jamaica, Delamar Hamilton. I thank each and everyone of you for your love and support! I couldn't do it without you!