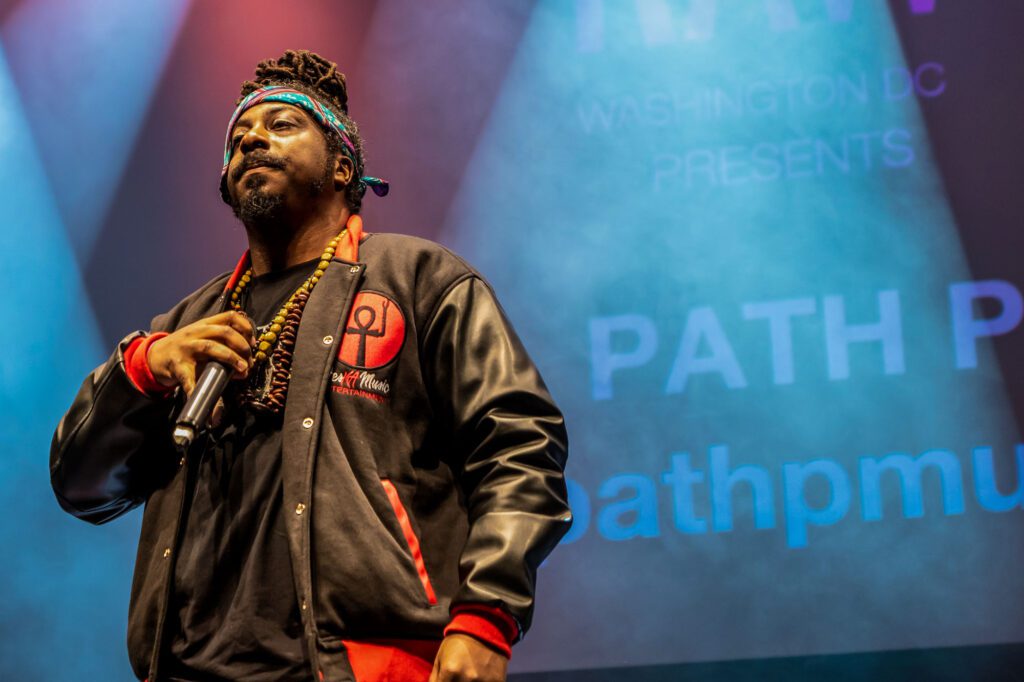 "Leviathan" by Path P is a perfect example of what it means to be a top tier lyricist that can tell a story over any track.
Colin 'Hesire' Lawton was a product of the rough neighborhood of Brownsville, Brooklyn, NY. Even with the struggles he endured, his dreams for better and bigger things found resolve at an early age. With the influence of his mother and father's creative path, he made the decision to follow suit. Having the motivation of his friend and brother, music producer Thre3, along with fellow artists and music producers, MythMuzik and Almighty Wise of Gamerunners Entertainment, Lawton took up the moniker of PATH P – Positioned At The Highest Point – who opened the world to a sound and message that changed the way they saw the genre. With a staunch dedication to his artistry as an emcee, vocalist, songwriter, and producer PATH P has made his name through a knack for deep storytelling and lyricism that resonated with the pinnacle of the greats.
PATH P has become a face of music that advocates for those suffering under the hands of oppression and injustice. His music has become more than hits, but a voice for the marginalized and unheard, as well as a space where he can let his thoughts roam free. His stance for humanity has spread worldwide with the partnership of social justice groups like the global food justice nonprofit, WhyHunger, to whom he is the ambassador for their Artists Against Hunger & Poverty Program.
Staying on top of the fight for a better life for those impacted by the systemic issues of our society, PATH P continues to release music for the masses. With the recent drop of his new single "Leviathan" on April 5th, PATH P dedicates the single to the underground industry of hip hop that continues to hold true to hip hop's roots of lyricism and skill among the watered-down era that pushes drugs, guns, violence, money, and materialism. "Leviathan" leads the charge to renew hip hop to its peak of glory, clean hip hop's toxic image and bring back the appreciation
for actual talent that was cemented by legends like Lupe Fiasco, Mos Def, Talib Kweli, Kanye West, Black Thought and Common that have served as inspiration for the emcee. PATH P aims his energy at burning down the walls of mediocrity corrupting the rap game with the fire that he spits over the aggressive single. "Leviathan" lays to waste any doubt that hip hop is dead, and raises the bar with lines of rhymes that define the depth of a dope mind, and that mind is resident to none other than PATH P.
PATH P isn't hitting the breaks, keeping the pressure applied on the industry. "Leviathan" reflects his love for hip hop and his ability to create art over a beat. An artivist on a mission, you'll want join him on the journey and be sure to support his new single "Leviathan", available now on all streaming platforms.
Website: www.pathpmusic.com Email: [email protected]
Facebook, Twitter, Instagram, Youtube, TikTok: @pathpmusic