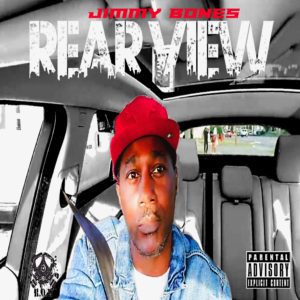 New York native NC Jimmy Bones releases a brand new single titled "Rear View," a defiant track directed towards those who might doubt or hate his artistry.
While "Rear View" isn't anything we haven't heard before, it does bring a bit of fun wordplay and lyrical process to the table. There aren't any jaw dropping lines, but the flow is solid and suitable for the instrumental.
Speaking of the instrumental, I listened to the song on repeat for a few minutes, and I discovered that it loops flawlessly. This wouldn't necessarily be a bad thing normally, but the beat is kind of basic. There is very little of interest to be found in the production side of the song.
With those two aspects in mind, I think this song would have benefited greatly from a more interesting instrumental. As it stands, there just isn't enough weight to the song to make it memorable. It's by no means terrible, in fact, far from it- it's just that nothing really stands out about it.
Rating: 6.5/10
Highlights: Flow
Follow NC Jimmy Bones on IG