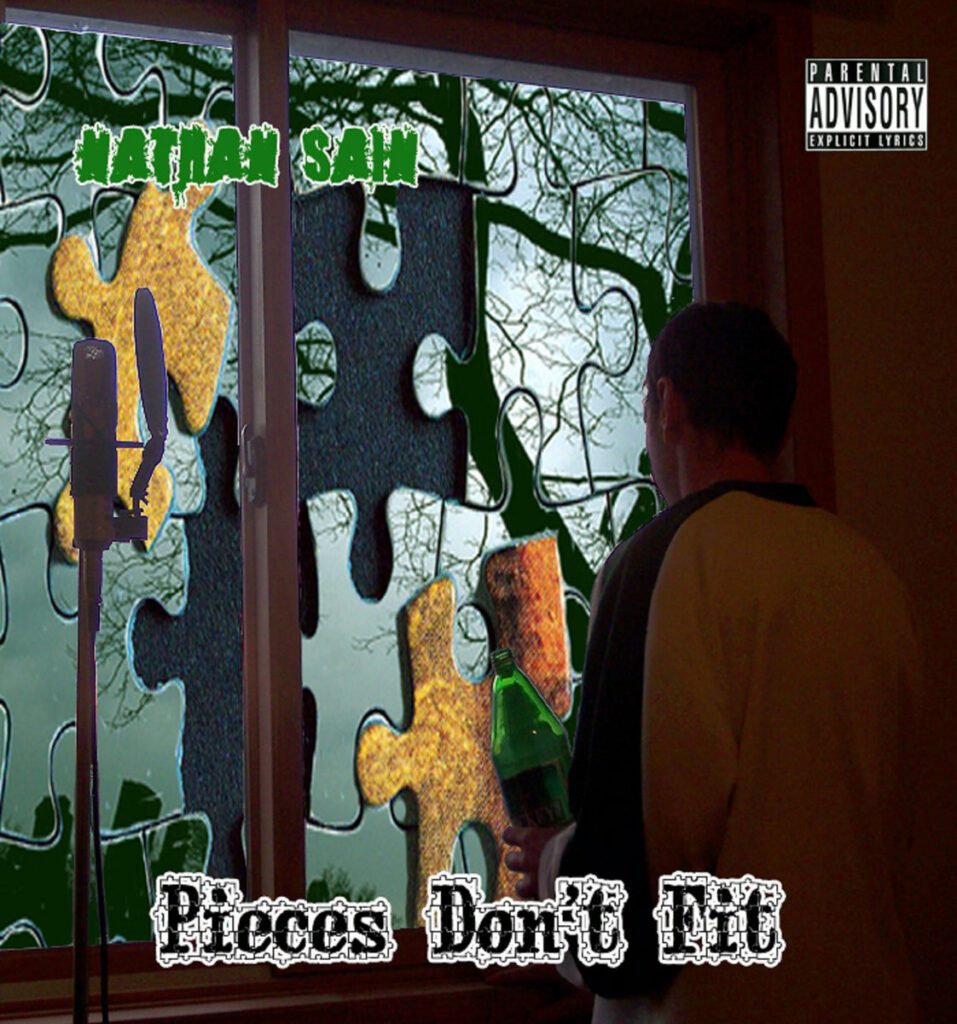 There isn't many new artists out there that truly dig deep into their body, mind and soul and put out some quality independent Hip Hop, that being said, Nathan Sain, the self proclaimed "Kurt Cobain" of hip-hop, is a true exception. Coming straight out of Minnesota, this rising indie artist is set to put his city on the map once again, as he released his latest highly anticipated album "Pieces Don't Fit" a few months back. Its a solid project with 16 unorthodox complex tracks, full of thought provoking lyrics and structured as a story from front to back. He explores depression and addiction through self exploration, riding super catchy melodic beats with confident humor that really digs deep into the underground Hip Hop scene.
As track 1 "Out of Place" kicks off the project accompanied with a grimey underground music video, track 2 "Missing Pieces (Part I)" is the track that gives us a solid glimpse on what this project is about, instantly respecting his storytelling ability, only to make you look forward to bumping (Part 2) later into the project. Wow, "What They Sold Me", the follow up track, is another banger, switching up beat midway, like 2 songs in one, flawlessly pulling it off. "The Cure" is a raw song that had me put it on repeat, the beat hits hard as he exposes useless MC's, offering them the cure to possibly end their misery as he smashes their rap dreams.
The song "Daydreaming" has to be one of our personal favorites, bringing it back on the boom bap tip with a dope nefarious horn sample mixed into the beat. He takes us into his mind, vividly breaking down his usual travels through different dimensions in his head, truly in a dark daze in my opinion. After listening to this track a few times on repeat, its hard not to relate to it, especially if your a free-thinker and someone who is looking for complex rhymes to vibe out to.
His voice by far is what stands out the most, his unique sound and delivery stays consistent, making this project a easy listen from beginning to end. His city has spawned some true Hip Hop greats, such artists as Brother Ali, Atmosphere, Prof, all pretty much from the Rhymesayers camp, which rose to fame back in the early 2000's. Lets ask a honest question, "how long are we suppose to wait for another artist to get shine outside of Rhymesayers. It just might be Nathan Sain, if this is what we got presented with just recently, I can only imagine how much better he will get in the next coming years. Make sure to check out his Bandcamp, under Mentally iLL Recordz, and listen to his prior releases!
Rating: 7/10