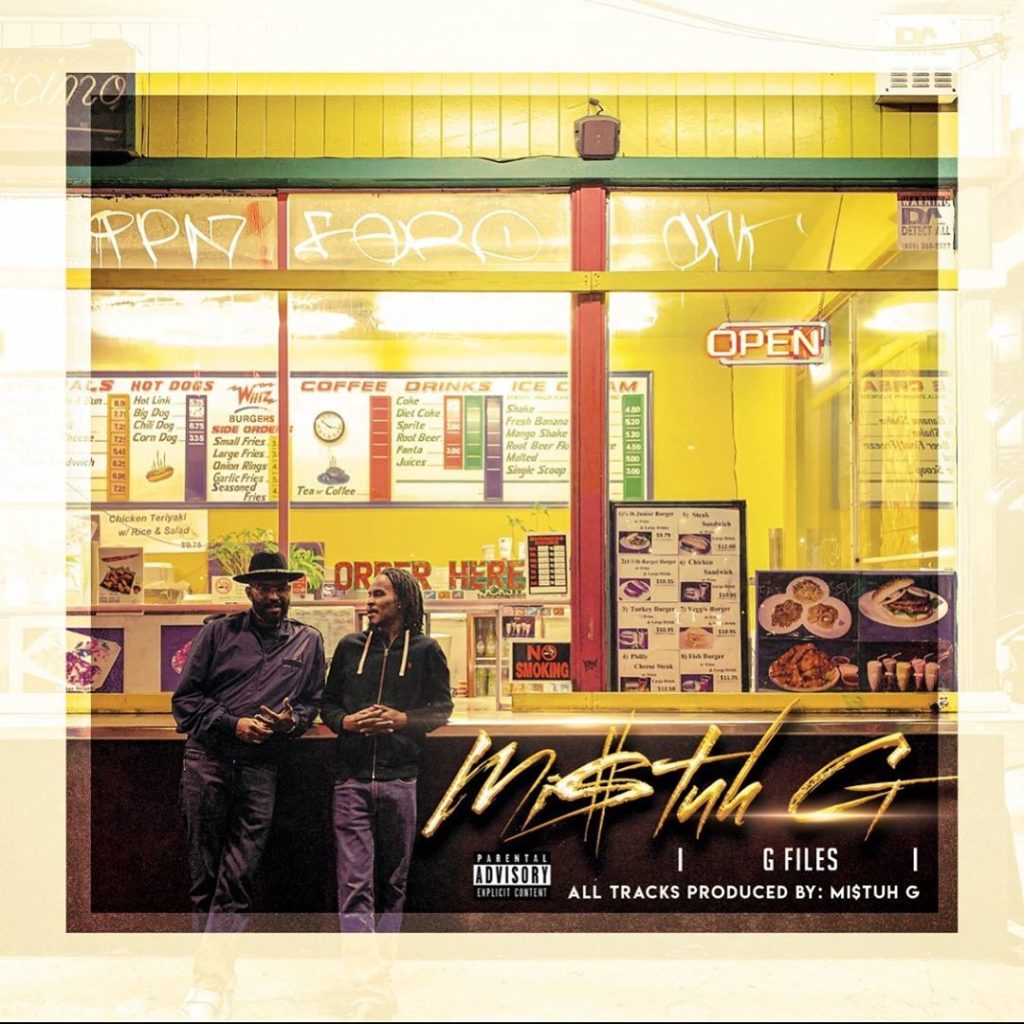 Mi$tuh G, a Sacarmento native, dropped a new self produced album entitled "G Files," but is it worth your time?
"G Files" is not necessarily run of the mil, but it also isn't something your every day Hip Hop head probably hasn't heard before, either. It totes the line between unique and average, sometimes crossing over into one or the other but never coming to rest there. Does that relegate the project to a negative territory? No. There are some pretty solid elements that Mi$tuh G has to offer.
As previously stated, "G Files" was entirely self produced. In my experience with underground and indie Hip Hop, production is the most difficult part of song making for an artist to master. However, G seems to be well on his way to getting it down. The mixing is pretty good, and each instrumental feels fully realized. The only criticism I can come up with is that a couple of the tracks sound a bit too similar and it can be hard to distinguish them from one another. But even with that, the songs are ordered thoughtfully, and you wouldn't really notice unless you're paying close attention.
Lyrically speaking, G is no Kendrick or Eminem. He's got excellent flow throughout the majority of the project, rapping with precision and cadence. His bars just don't stand out much. Many of his rhyme schemes sound fairly basic. Multi-syllabic rhymes are somewhat sparse, and some lines are easily anticipated. Every other song or so, G does drop a really good bar or two, but usually his writing consists of the same handful of go-to syllables.
"G Files" doesn't offer much that stands out to me personally, but that doesn't make it a disappointment album. There are plenty of good things about it, but I feel those things don't come together often enough to take the project to the next level. I plan on keeping Mi$tuh G on my radar, though.
Rating: 6/10
Highlights: Production, Flow
Follow Mi$tuh G on Twitter