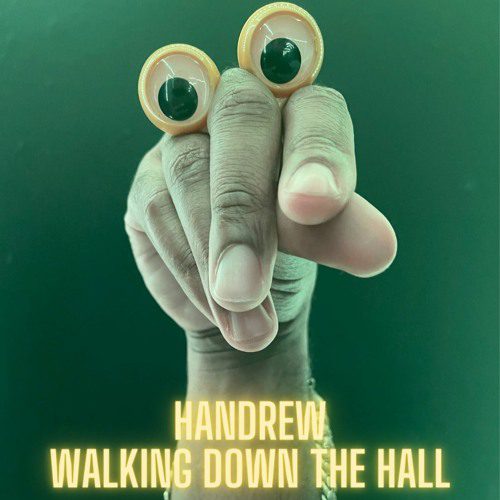 Marcus Gaddy's alter-ego and TikTok phenomenon Handrew releases his latest single "Walking Down The Hall". Marcus Gaddy is an artist and entertainer from Albany, New York and has developed a strong following on TikTok due to his unique persona.
Handrew is one of personas that Gaddy uses, the other two being his namesake and REM. REM is based off of his teenage antics and stands for Robbing Every Muthaf*cka; Macus Gaddy, the more serious artist; Handrew, a hand with yellow eyeballs. Handrew started as character Gaddy did when he was a kid known as "Mr. Hand", but was inspired to bring this character back on Snapchat and TikTok. He began to grow a following by making songs and parodies, and continues to incorporate this character as apart of his music career.
Gaddy is currently focused on putting out music as Handrew and is gearing up to release his upcoming EP Handle Barz. In addition to "Walking Down The Hall" he will be releasing "Fall In Love" on August 2nd and accompanying visuals. Marcus Gaddy also has plans to release music under his name and from REM with EPs planned for each of them as well.
In the meantime, check out "Walking Down The Hall" from Marcus Gaddy's alter ego Handrew, available on all platforms.