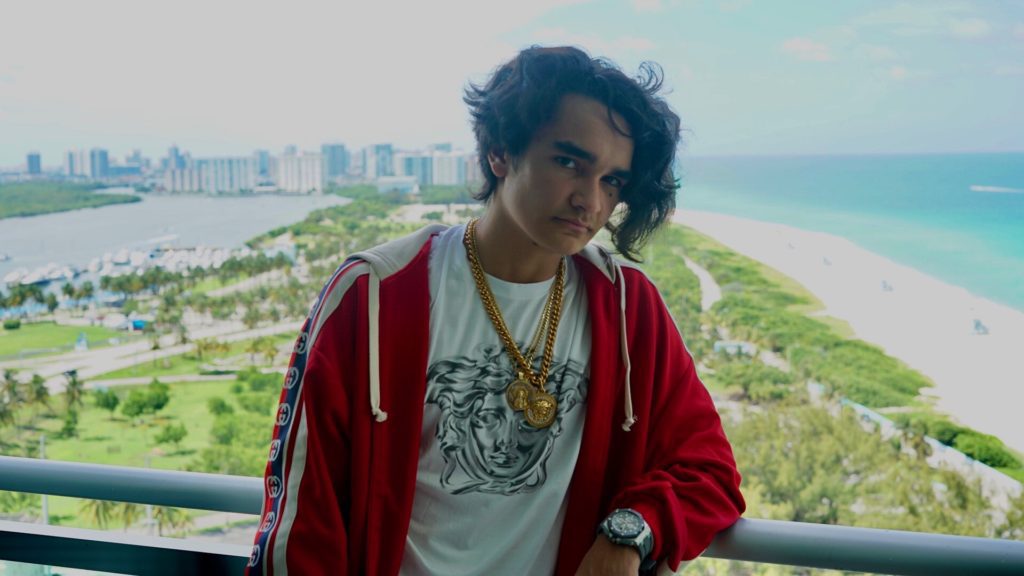 Texas is surging right now with hot young artists right now. Leading the pack right now is El Paso-based rapper Lil X with his widespread new project, New Kid on the Block. Popularity skyrocketing, we sat down with Lil X to discuss the current tempature of Texas Hip Hop, what plans he has in store for 2020 and his top 5 greatest rappers of all-time. Learn all about Lil X below.
Are you the only rapper from your school?
No, I know there are some but they haven't really had a come up yet.
What was it like growing up in Florida?
I actually grew up in El Paso, Texas and it was different because El Paso isn't a small town but not a big one. There is a population of 500,000 and everyone is super nice. I had my fair share of trouble I got into.
Any features in the vault we should know about?
Well I'm working with some people right now but I'm gonna save it to surprise the public.
Can we expect more releases before the year ends?
No I'm most likely not releasing but if I did it would be late December.
How long did it take you to make "New Kid on the Block"?
Around 5 months overall. That means it took 5 months to find beats write lyrics and record.
Favorite records off of your most recent project "New Kid on the Block"?
I have a few but my favorite would be greatness.
Do you think you are still developing your sound and getting better?
Yes, I think each day is a new day we're Im learning more and advancing at a higher rate.
What is your dream?
Living in LA with my friends and making music for a living.
What's it like working with a notable producer like Reazy Renegade?
Well it's pretty dope I mean he has his own style and I dig that because most producer sound the same but he has beats that stand out and when I heard the beat for my song Bluff'n I got chills and I knew it had to be in the debut album.
Was "New Kid on the Block" your debut project?
Yes it was, I am just getting started with popping out as a n artist and I would expect me to have a album next year.
What can we expect from Lil X in 2020?
A lot of fire, period.
Is it hard for a teenager to handle school, music and life all at the same time?
Of course, you have to have the right mindset and be able to have your clock right meaning you have to have preparation and focus.
Advice for possibly someone younger than you looking to become a rapper or come out of his shell and do what he wants to do in life?
I would say if your on it stick with it. And always do it for the right reasons.
What do you want people to take from your music when they listen to Lil X?
I want them to learn a different side of hip hop because I think everyone listens to the same songs all these artists have the same sound but when is it gonna change.
Top 5 current rappers from your home state?
Post Malone
Travis Scott
Drake
Megan Thee Stallion
Paul Wall
Top 5 Rappers from your home state all time?
Travis Scott
Pimp C
Slim thug
Willie D
Post Malone
Do you freestyle everything or write?
I do both I wrote what comes to mind but when I get stuck I freestyle through it.
Favorite producer?
Murda Beats
If you could choose one producer past or present to create one epic project for you that caters to your sound specifically, who would be fitting?
I would say Mally Raw.
What are you looking to express in your music? Or is it just something you do for fun?
Well it's both I have a hidden message in each of my songs but I also do it as a part time hobby.
You've come on to the scene and made a bigger splash than many do in 5 years, can we expect that consistent grind?
Yes you may, I'm constantly working and I'm gonna be up there in a bit.