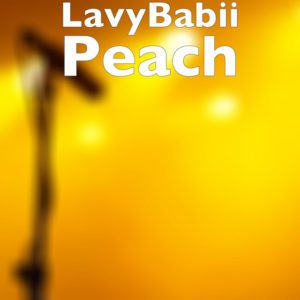 LavyBabii is a rapper from Dayton, Ohio. He has just released his brand new single "Peach". As many young MCs are trying to blow up off of one song, will this be the one that makes Lavi a household name?
Opening up the song, there is an instrumental consisting of warping synths and a piano. As the beat builds up, LavyBabii enters the track as he enters, excreting the phrase "Shake That Peach For The Gram" for about 20 seconds. For those who don't know, he is referring to a girl shaking their butt on camera with this line. After this line, the instrumental continues to play for another minute until Lavy repeats this annoying hook. After the second hook, the instrumental reappears, and then one last time we get to hear this tedious and annoying bridge from the young rapper. Once his vocals are done, the instrumental finally fades away after nearly three minutes. 
As someone who listens to new music every day, I can easily say this is the worst and least cared for song I have ever heard. It is just three minutes of nearly nothing, and it is evident LavyBabbi has no real intentions of creating art. Usually, I can draw something positive from every artist I listen to, but I actually cannot on this one. While the song is not special, be sure to follow @lavybabyiixr on Instagram to see where the future takes him!
Rating: 1/10
Highlights: None