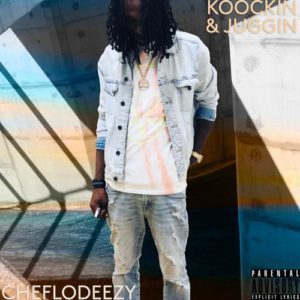 Jamaican born artist Cheflodeezy drops a new single called "Knocking & Juggin" the production was wavy sound and captures the southern dialect and personality as it brings the track to life. The Bay Area is known for creating the rap cook wave started by Lil B, I can this surviving in multiple atmosphere on the air waves and music licensing. The Drip sounds are content the newer listeners gravitate to rather than old root based Hip-Hop heads but none the less has market survival.
I defiantly like the confidence and sway of the record as it undeniable fits in as a radio cut. The southern rhymes schemes are slick and precise showing the comfortability in the creation of the song almost if it was freestyle. Cheflodezzy  brand wise speaks for it self as its care free Enviroment the music creates gos hand in hand with substance and brand look, In this day in age this song will fit right into the mainstream circuit.
"Knocking & Juggin" is a good lead single to show his ability as an artist and creates anticipation for new project,  showing his full artist perception as and artist. This is great as a flyer to new music and development as Cheflodezzy plans to take the game by storm. The island born musician had multiple elements he can tap into being from Jamaican heritage and American raised dangerous attributes. For More music & updates follow Cheflodezzy on social media and Spotify !!
Rate: 7.5
Highlights: Sonic Wave & Confidence