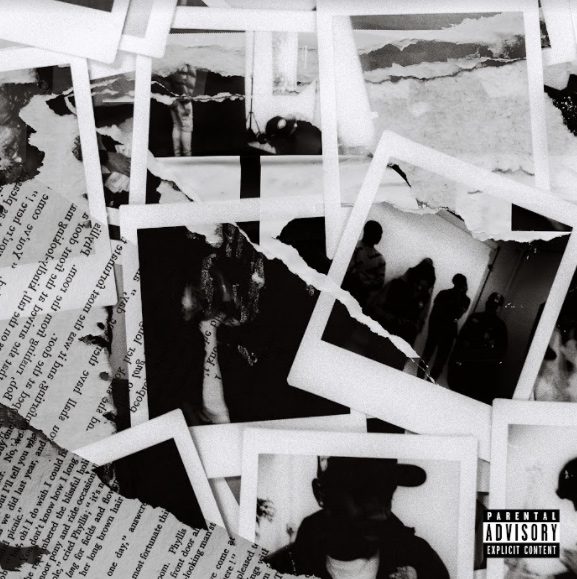 "Lost In The Eastside", has to be one of the best 6 track EP's coming out of Brooklyn, NY in 2021 by rising Hip Hop artist BRKLYNDEL.  His sound has such a modern vocal/hip hop twist full of originality, directly able to compete with the new mainstream sound dominating the current soundwaves.  What's most impressive is how he's able to swiftly change up his style from mellow vocals in "Coco", to dropping solid bars in L.N.C., displaying his versatility beyond to scope of a traditional emcee.  Setting a tone for a project is extremely vital, he perfects the craft as he takes the listener on a rollercoaster ride of emotion, storytelling and melodic Hip Hop.  Lets dig into this a little deeper.
"718" is a perfect intro track, instantly coming in with a solid melody, putting his city on the map, creating an instant anthem track for his listeners.  I'm taking this track in as a "biography", he walks us through a standard day, as if its a movie, smoking on a delicious blunt and sipping on some solid lean. Honestly who can say they cant relate to this subject matter!  Another track that really stands out is "COCO", his style his completely different, yet still delivers such an effortless melody!  Such an amazing feel good track, as he exposes his inner demons and up and downs in his life!  "Too Much"…All I got to say is WOW!!! Another banger in my book!  I can really say he is a true melody king!
To finish up the critique, I have to say my favorite track on the EP has to be "L.N.C", He takes us on a cruise with him, really allows listeners to know what he is really about when it comes to fetching ladies!  Such another banger in my book, only solidifying that this project is amongst one of the best in 2021 out of the entire East Coast for sure!  Its not everyday you stumble upon a new artist and your instantly glued!  I personally want to thank BRKLYNDEL for delivery such an amazing project for Brooklyn Hip Hop history!  Make sure to spin it on Spotify and follow him on Instagram @brklyndel.
RATING: 8/10