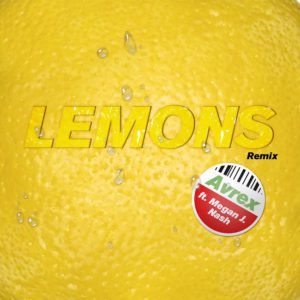 "Used to slit my wrists in grade school, had to cover up, depression in the night, joy in the morning when the sun come up." — Avrex
Biologist Charles Darwin studied the origin of species for decades and came to the conclusion that it wasn't just the 'strongest, smartest or fastest' species with the highest rates of survival it was the species able to make the correct adjustments when change happens. So when life gives you… "Lemons" just add sugar, water and make some lemonade.
Newport News VA artist Avrex visually remixes one of the cuts from his latest LP "Growth" with help from Love After Lockup star Megan J. Nash. Tune into Life After Lockup on @WETV Friday 9pm featuring a guest appearance from Avrex. If you missed his previous 2 videos, have a look > "Step Into The Light" feat. No Malice [Clipse] and "Mobsters 2" feat. Termanology and Krumbsnatcha.
Written, Directed & Performed by Avrex & Megan J. Nash
 Shot by Spark Dawn • Edited by Ill Mannered Films