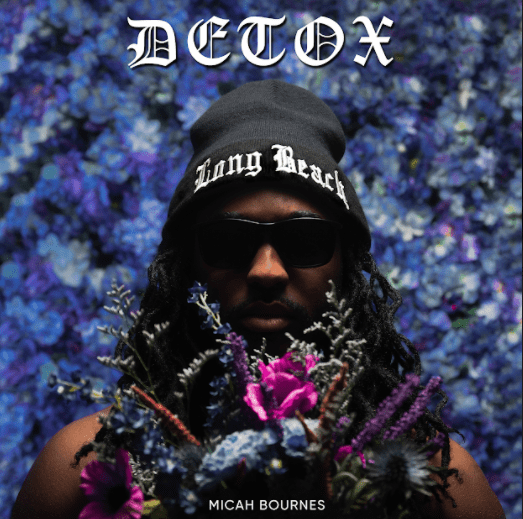 Ok so it's official, we have been thrown a curve ball forreal! Micah Bournes releases "DETOX" yessir "DETOX" is the title. Now at first I'm like is he authorized to use that title? Well the good Dr, isn't filling that prescription, so why not.
I figured I'll let the music speak. And maaaan did it, If your streaming this and your waiting for that "standard" LBC G Funk vibe, you wont get it here. This is so much different. I am VERY impressed by this album. From top to bottom your getting something fresh new and exciting. With wordplay that isn't top tier, but is hand and glove with the production, and story line. Bars that surpass acceptable.
Subject matter is dope, delivery is nice and Micah uses the approach… create my own sound, and he knocked it out the park!!! Make sure to follow him on Instagram @micahbournes.
Overall a very well put together project with substance… Stream NOW!
RATING: 8/10