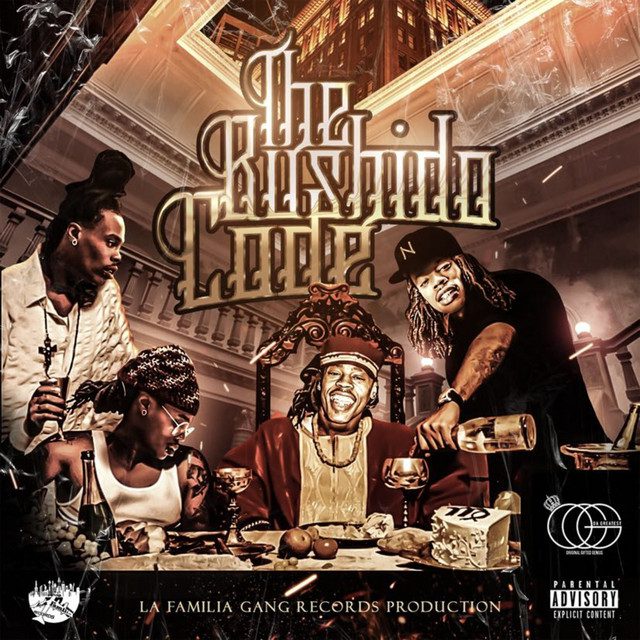 O.G.G. Da Greatest is a Brooklyn, NYC based indie hip hop artist with a propensity for coming up with clever lines, as he narrates the circumstances his existence, hopes and dreams for his fans. He recently dropped his third project titled "The Bushido Code". This is a 7 track album, spanning 20 mins and featuring Gerald Hardy. Let's get into this!
"The Bushido Code" is the first track of this project. The production on this is simple but features some nice subtle touches to provide some depth. The fading horns is a nice example. O.G.G. puts on a clean performance, as he puts it himself, his delivery is "new school with an old flow". A very catchy flow for the verses and the hook. Good job on this!
"War Ready" is the half way point in the album and is a definite stand out. Heavy production complimented by a flow that allows for a super seamless transition from hook to verse and back from O.G.G. Gerald Hardy, delivers some clean auto tuned rap vocals with both rappers giving decent lyrical performances. The kicker in this track though, comes in just after the halfway point in the track. We get a super nice beat switch, the "War Ready" hook and some more intricate flows from O.G.G.
"Ima walk-in' ATM" is another hit. Claps to the production selection on this track. This is a brilliantly executed beat, reminiscent of Lil Wayne in his prime. O.G.G. Showing off the pen game on a great hook and Gerald Hardy brings the vibes with yet another clean verse. Another well put together track with a catchy hook.
In conclusion, this is a nicely executed body of work. This is O.G.G.'s third project and so I'm definitely interested to see how he grows. Decent beat choices, The lyrical content is a tad niche but would be relatable to some. Gerald Hardy was a great feature choice and an honourable mention has to go to the final track, "Nightmare Fantasies", O.G.G.'s delivery was fire and that production is hard! Follow him on Instagram: @oggdagreatest
Score: 7/10
Subscribe To IndieHipHop.com
#1 Independent Hip Hop Site Worldwide
Get the most important stories in Indie Hip Hop straight to your inbox!