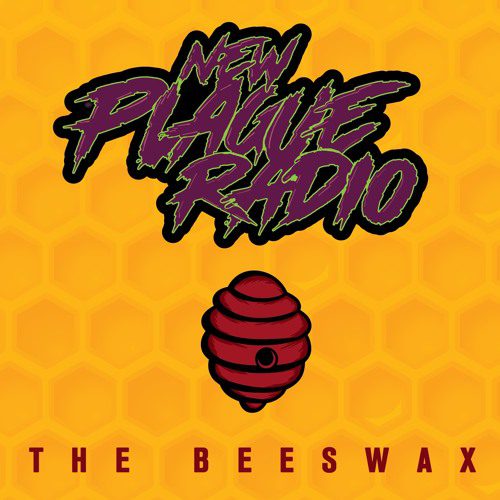 New Plague Radio are an experimental Hip Hop group based out of L.A, California. They were formed in 2017 and consist of Berklee trained multi-instrumentalist; Donovan Wolfington, L.A Rapper; Chief Redeye and Stretch Zero frontman; Devin Taylor. They released their debut 4 track EP, titled "The Beeswax", in late 2020 and I recently got the chance to have a listen. Let's get into this!
"Rock Like the Smiths" is the second track and a definite standout. An almost angelic intro, a nice rolling guitar riff and a slick flow to match. I admit that the melodic backing vocals on the verse could be a tad more quiet, but the Chief still manages to break through in an almost flawless fashion. Good job gents.
"Red Headed Dead Girl" is a stand out for the ridiculous flow. The Chief really knows how to make the rapid-fire rap style work, which matches the upbeat punk rock composition. Lyrically, it's not really my style. It sounds like a drug fuelled stream of consciousness. But hey, I'm sure that is somebody's cup of tea. Musically, there are some cool guitar riffs. The composition of that bridge is clean and that bass is super nice from start to finish. The song as a whole sounds almost like Linkin Park or Blink 182 meets Fallout Boy.
"…And Now We Move Mountains" is the final track and this is a long one, coming in at 8 mins. But it's a trip. The main guitar riff for the first act is psychedelic, super cool and very well written. Devin Taylor takes point on this and it works. Vocal layers make for an interesting soundscape, with various melodies coming together for a harmonious second act. Then check this, the third act is a high adrenaline, psychedelic, punk, country vibe before the outro brings us back full circle. Yeah, I told you this one was a trip!
I'll be honest, this isn't a project that I would usually listen to. But that doesn't mean that it has no merit. Great musicianship on display from start to finish, shout out Berklee! Slick flows and some interesting vocal performances mean that this short body of work hits with a decent punch. It is definitely experimental, but nobody said that was a bad thing. All round decent job here. Follow them on Instagram: @newplagueradio
Score: 5/10
Subscribe To IndieHipHop.com
#1 Independent Hip Hop Site Worldwide
Get the most important stories in Indie Hip Hop straight to your inbox!