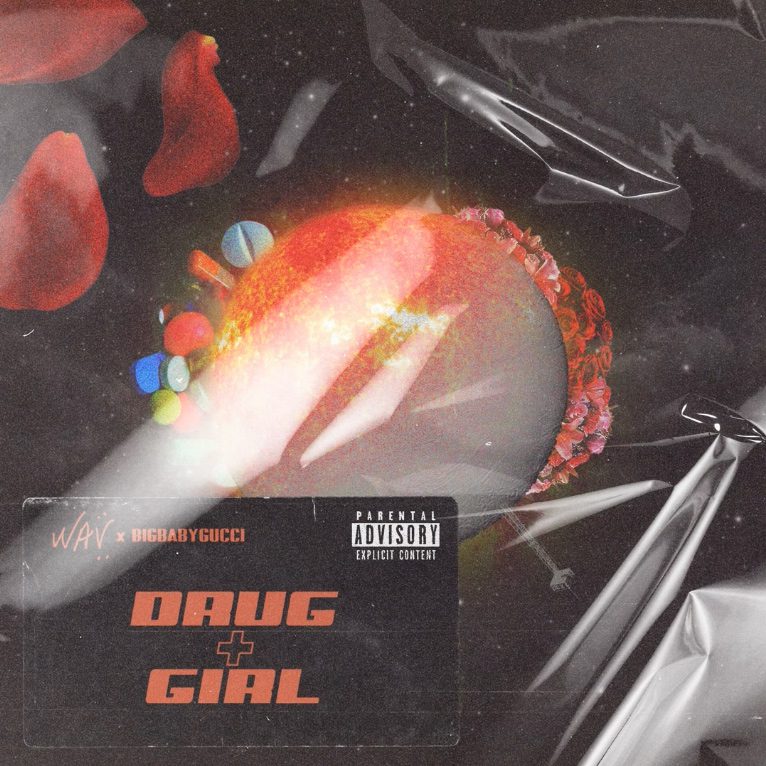 Wav is a Los Angeles based producer and rapper who uses melodic beats and a stream of consciousness rap style to bring his music to life. "Drug + Girl" is his latest release and features BIGBABYGUCCI. The production style is a unique mixture of melodic, multi-instrumental riffs, a constant base line and chilled trap drums.
Wav enters with his signature emo rap, freestyle recording process and rides the beat nicely with a smooth transition into a catchy hook. With the scene set, GUCCI slides in with an equally smooth flow as he mimics Wav's stream of consciousness rap style. If you're into some chilled and moody trap music and just want to catch a vibe, then this song could be for you. Take a listen and go follow Wav on Instagram: @itsjustwav
Score: 6/10
Subscribe To IndieHipHop.com
#1 Independent Hip Hop Site Worldwide
Get the most important stories in Indie Hip Hop straight to your inbox!