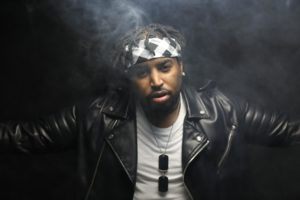 A Queens native, Donald Patterson, better known as X-yle has called Hip Hop legends DMX and Nas his primary influences in his decision to go hard in Hip Hop. A well known face and name on the independent circuit, his energy is contagious and lyricism respected in all walks of the city.  No stranger to major media, his likeness can be easily found in all the right places as he pushes his brand and catalog which includes countless street anthems. The Frontlyne records latest body of work, Full Moon is available via all retailers and lead by the high energy track, Keep Up. Watch the accompanying video below:
Subscribe To IndieHipHop.com
#1 Independent Hip Hop Site Worldwide
Get the most important stories in Indie Hip Hop straight to your inbox!