Brooklyn, NY based Multi-Genre artist Gibrilville drops his latest EP titled "Black Cadillac" Season 2.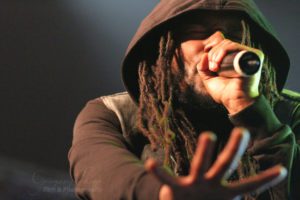 The undeniably innovative and wildly ambitious multi-genre, Reggae-inspired Gibrilville is fiercely rebelling against this trend and quickly emerging as fresh musical sensation.
Last year, Gibrilville released his universally acclaimed EP entitled "Black Cadillac Season 1". Season 1 was mixed by the highly revered Gordon "Commissioner Gordon" Williams (whose resume includes multiple Grammy Awards and numerous Gold and Platinum albums). The EP rightfully earned Gibrilville his second Akademia award. Now, Gibrilville is back with his highly anticipated follow up EP entitled "Black Cadillac Season 2".
Subscribe To IndieHipHop.com
#1 Independent Hip Hop Site Worldwide
Get the most important stories in Indie Hip Hop straight to your inbox!